Biny - Women's Breathable Face Mask UPF50+
Size:
One Size - Adjustable
Beneunder has developed a new range of eye protection and sun protection masks, upgrading its sun protection masks to provide the best balance of sun protection, breathability and comfort
Biny Highlights:
UPF50+, full coverage eye protection mask
Three-dimensional contouring for a slimming effect
Creates a three-dimensional breathing space
More breathable: Classic double breathing holes under the nose
Does not smudge lipstick: Face PE material soft support structure
Main fabric:
75.6% nylon, 24.4% spandex.
Lining:
68.7% nylon, 22.6% spandex, 8.7% polyester fiber.
• Free Shipping on all orders.
• 30-day Return: Feel free to send your item back within 30 days of receiving the product.
You can review our shipping and returns policy here.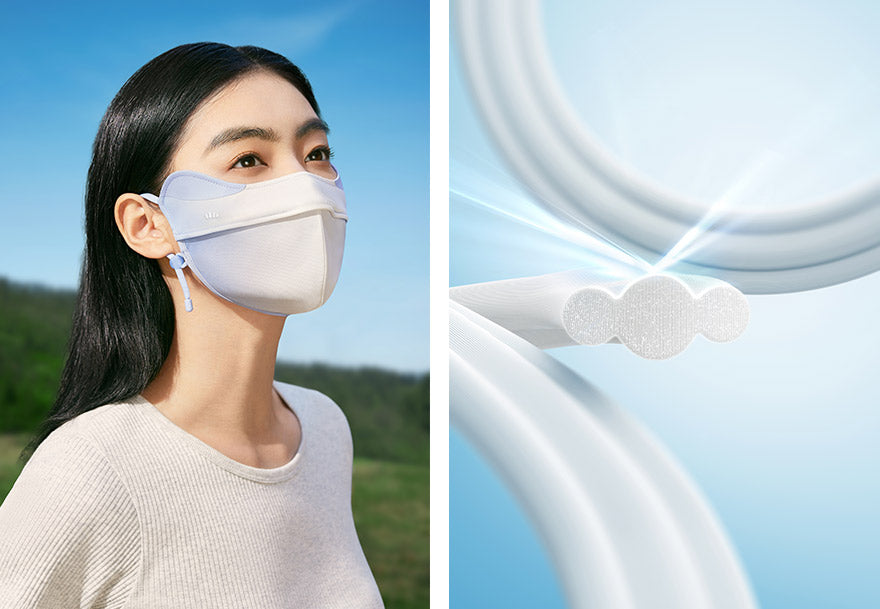 0% Light Transmission Eye Protection Mask, Sunscreen and Anti-Ageing
With Cloud-like Original Yarn, the face shield has a UV blocking rate of ≥99% thanks to its multi-faceted anti-UV design and the TiO2 sunscreen factor embedded in it. The cloud-like fibre structure can reflect UV rays in multiple directions. The mask's eye protection structure helps prevent aging from light exposure around the eyes.
Breathable and Smudge Resistant
- 3D structure with ample space to prevent congestion and heat build-up
- C-shaped 60° soft support to prevent make-up smudging
- Weighs only 14g, ultra lightweight with no pressure on the face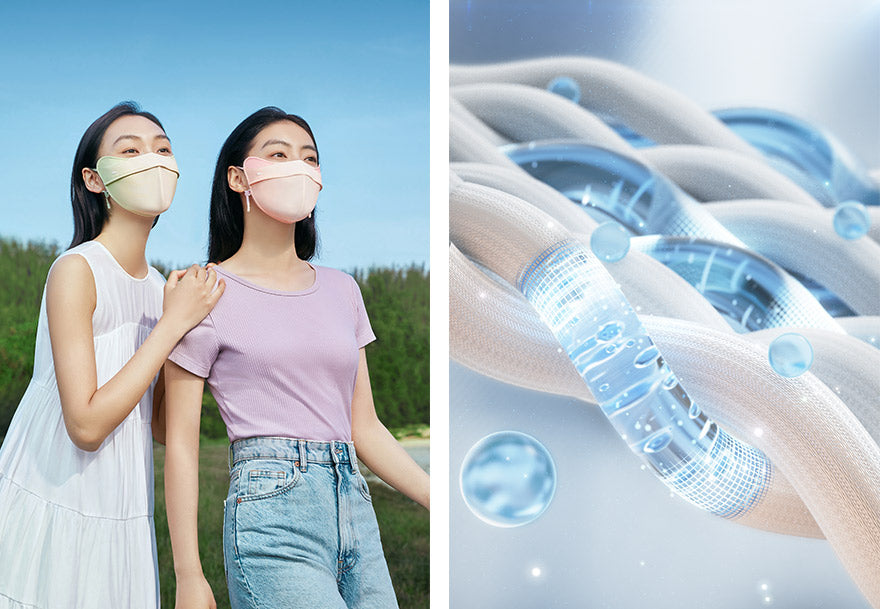 Cool and Refreshing
Thanks to AirLoop cooling technology, the face cover has a cooling coefficient 1.7 times higher than the standard value. It has also been rated AAA for its antibacterial properties, with at least 97% protection against bacteria.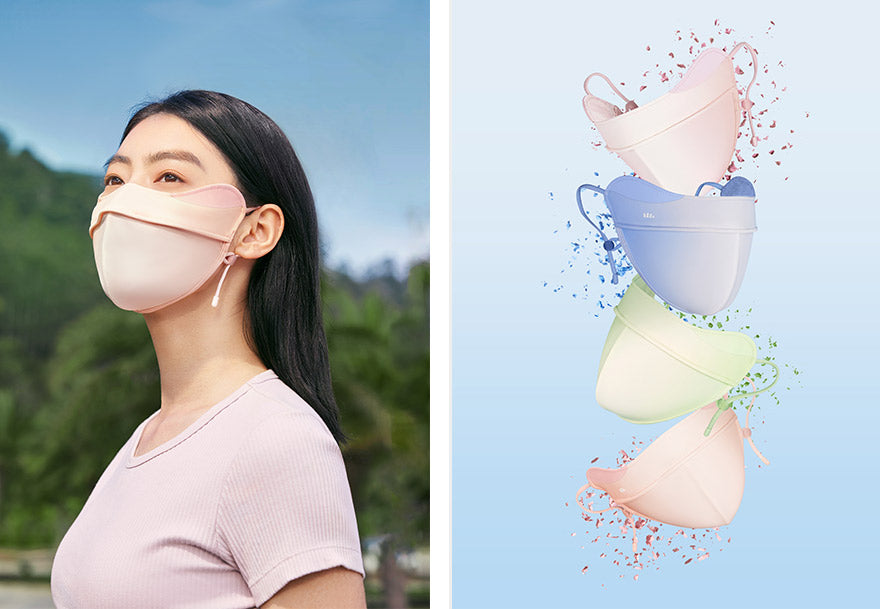 More Three-dimensional Contour
Beneunder face mask has a more three-dimensional contour and a contouring make-up effect that enhances facial features. It comes in a variety of colours that can be mixed and matched to suit individual preferences. The ear loops can be easily adjusted with one hand to fit different face shapes. The material is also resistant to fading, snagging and pilling.