Movo Leap - Men's Sports Tech T-Shirt UPF50+
A new off-duty fave. Hit the street or lounge all day in this sun protection pants with cool and breathable technology. Wide leg cut design, soft and drapey texture, highlighting legs' slenderness, accommodating a variety of leg types.
Technology:
Anti-UV
Anti-Hot
Anti-Sweat
Product Care:
Do not soak
Wash with like colours
Do not bleach or iron
Do not use sharp objects to scratch or pull the fabric
Machine wash on cold using mild detergent
Do not dry clean
• Free Shipping on all orders.
• 30-day Return: Feel free to send your item back within 30 days of receiving the product.
You can review our shipping and returns policy here.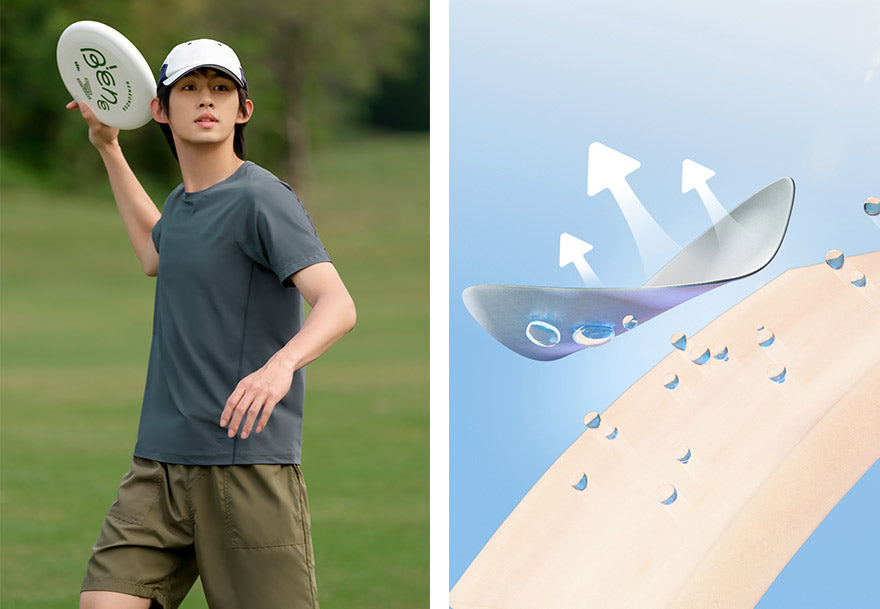 Moisture-wicking and Rapid-Dry Technology
The material is designed to absorb and quickly wick away sweat from the skin, allowing it to evaporate on the outer layer of the fabric, keeping your skin dry and comfortable, and allowing for high breathability so that sweat doesn't stick to your legs.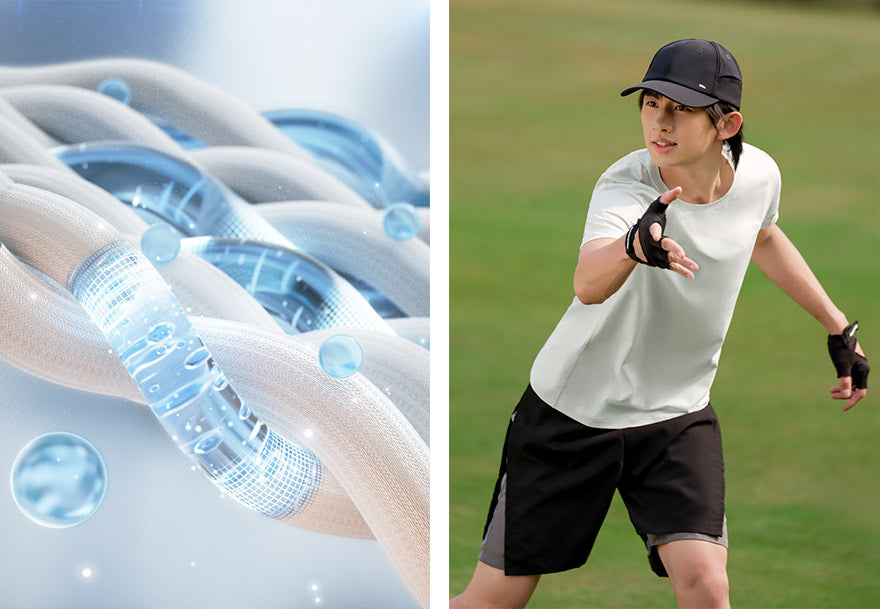 Long-lasting Cooling, Not Stuffy All Day
Made with 100D nylon fibers that provide inherent cooling, and added high stability cooling particles that can maintain a cool touch even after multiple washes. The cooling factor is about 1.4 times the standard value, providing a refreshing sensation.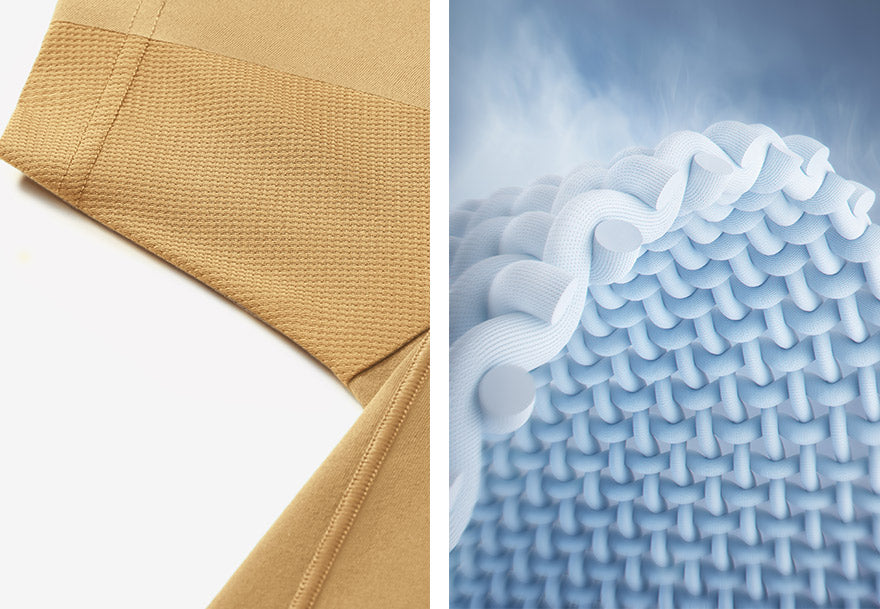 Skin-friendly and Breathable
The double-helix structure forms a hollow grid of breathable pores, and the air volume passing through one square meter of fabric per second can reach 277 liters, efficiently dissipating heat and preventing sweat from sticking to the skin.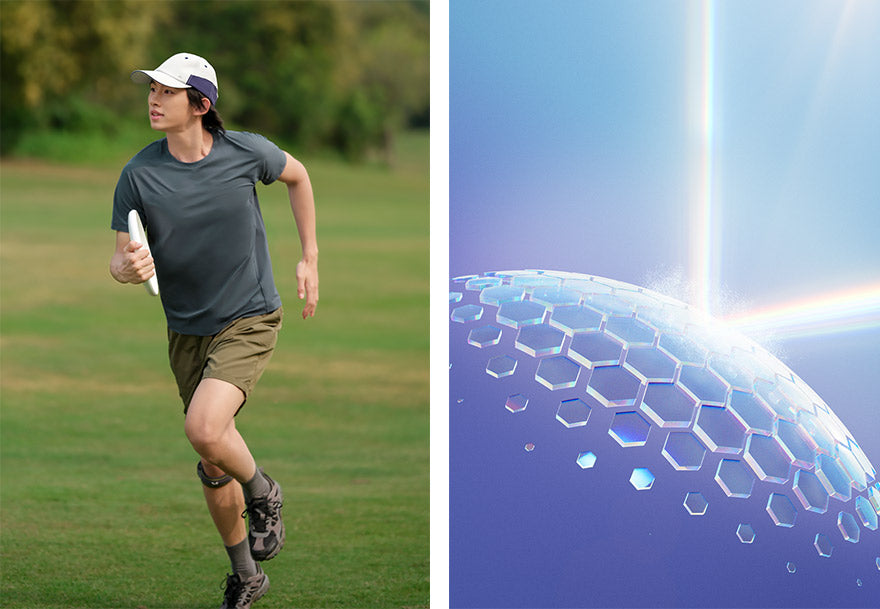 UPF50+ Long-lasting Sun Protection
The ultraviolet blocking rate is ≥98%. Cloud-Doux sun protection yarn is used, and the yarn is embedded with TiO2 sunscreen factor, which ensures that the sunscreen effect remains unchanged even after washing and when wet.