Yunzi Yee - Women's Ultra-Lightweight Jacket UPF50+
Beneunder's ultra-light and quick-drying sports sunwear features a lightweight bionic cicada wing construction with 0.19mm ultra-lightweight fibres, combined with the Air-net breathable system to keep it light and breathable while still providing excellent UPF50+ sun protection. It is also quick drying, cool feeling and highly stretchable, making it easy to wear outdoors.
Product highlights:
Hidden mesh back, 14cm/5.51" hidden shoulder opening, and 5.5cm/2.17" wide breathable belt for added breathability
Extra-wide black fabric hood for complete sun protection
Adjustable waistband to accommodate all physiques
Sun protection for the back of the hand provided by finger holes
Ponytail hole design
Wrinkle-free fabric
Two side pockets for storing small items easily
Anti-UV
Anti-Hot
Anti-Burden
Anti-Sweat
Product Care:
Do not soak
Wash with like colours
Do not bleach or iron
Do not use sharp objects to scratch or pull the fabric
Machine wash on cold using mild detergent
Do not dry clean
• Free Shipping on all orders.
• 30-day Return: Feel free to send your item back within 30 days of receiving the product.
You can review our shipping and returns policy here.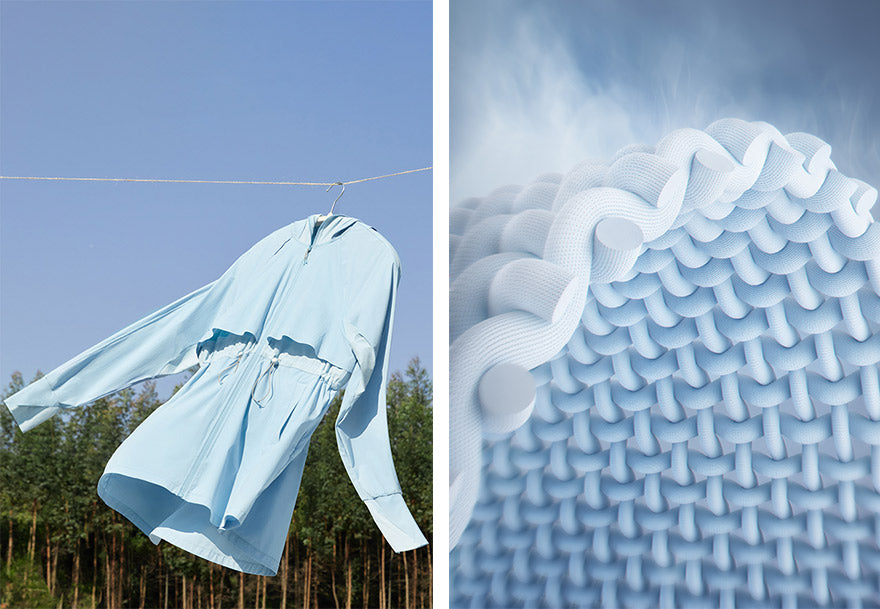 Ultra-Lightweight Skinsuit, Designed Specifically for Sports
Made of high-stretch and ultra-lightweight fabric, with the entire garment weighing only 254g and a thickness of 0.19mm. The fabric features breathable pores that mimic the texture of biological skin, allowing for breathable and lightweight wear during outdoor activities. The Air-net ventilation system incorporates breathable materials at multiple sweat-prone areas of the garment to keep you dry and comfortable without feeling stuffy or overheated.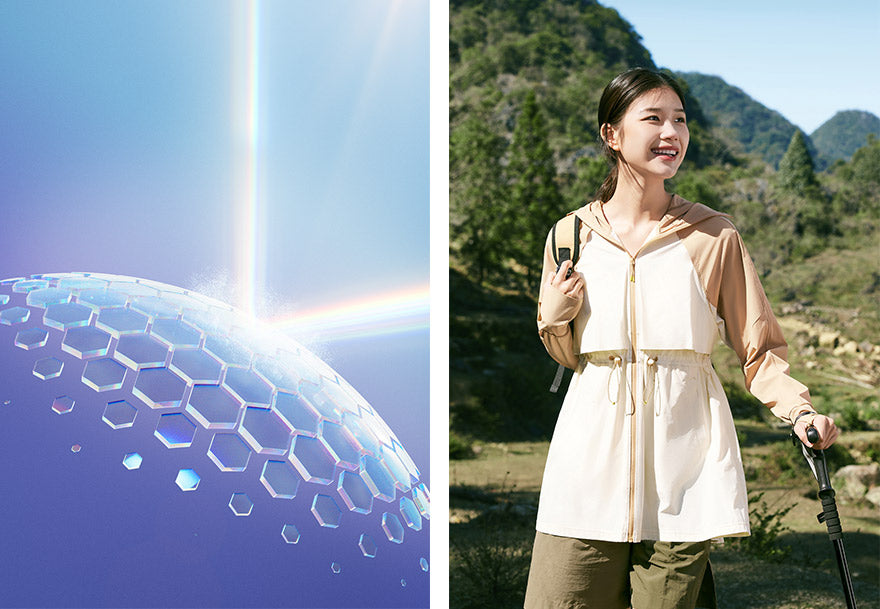 Black Fabric 3.0 Sun Protection Technology
- Full-spectrum sun protection: Sun Protection Black Fabric 3.0 technology provides full-spectrum UV protection and excellent insulation. UPF50+ sun protection, and a UV blocking rate of 99%.
- Sun protection enhancement: Stretch sun protection, wash sun protection, and wet sun protection for strong pulling, multiple washes, and sun protection that remains intact following perspiration and wetting.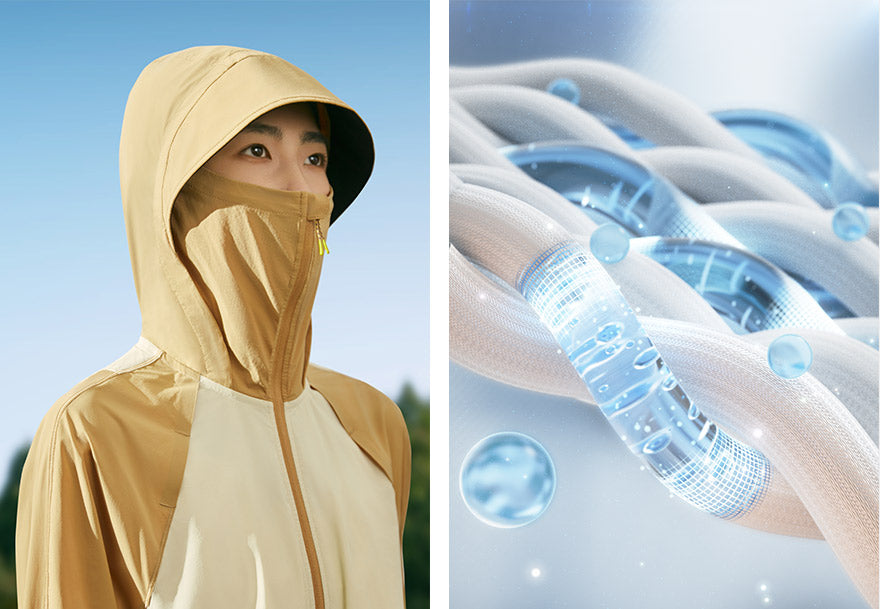 Cool Sensation And Rapid-Dry
Using high thermal conductivity technology, the ice silk fabric has a 2.2 times cooler coefficient, accelerating heat loss to the skin, providing a cool sensation, and wicking moisture away from the body without adhering.