Dawn Yang Folding Classic Sunglasses with an open rear feature Beneunder's patented INTG-FOLD folding system, a three-dimensional design that conceals the temples when folded, allowing them to fit in your pocket. The entire lens weighs only 20 grammes, making it convenient for outdoor use. The legs have undergone 10,000 durability tests. The RAYTURN filter technology combines high-definition visual effects with solar protection and polarisation.
Product Highlights:
INTG-FOLD patented folding technology, folded to 20mm for portability
Sunglasses weigh about 20g for stress-free use.
99.5% anti-glare, no visual distortion Stretchable temples that fold for a fitting fit
Traditional squared-off frame
Air-sac nosepiece designed to accommodate all nose shapes
Temples without screws for simple opening and closure
Bionic coating applied to the surface of the mirror for water and oil resistance
Technology:
• Free Shipping on all orders worldwide.
• 30-day Return: Feel free to send your item back within 30 days of receiving the product.
You can review our shipping and returns policy here.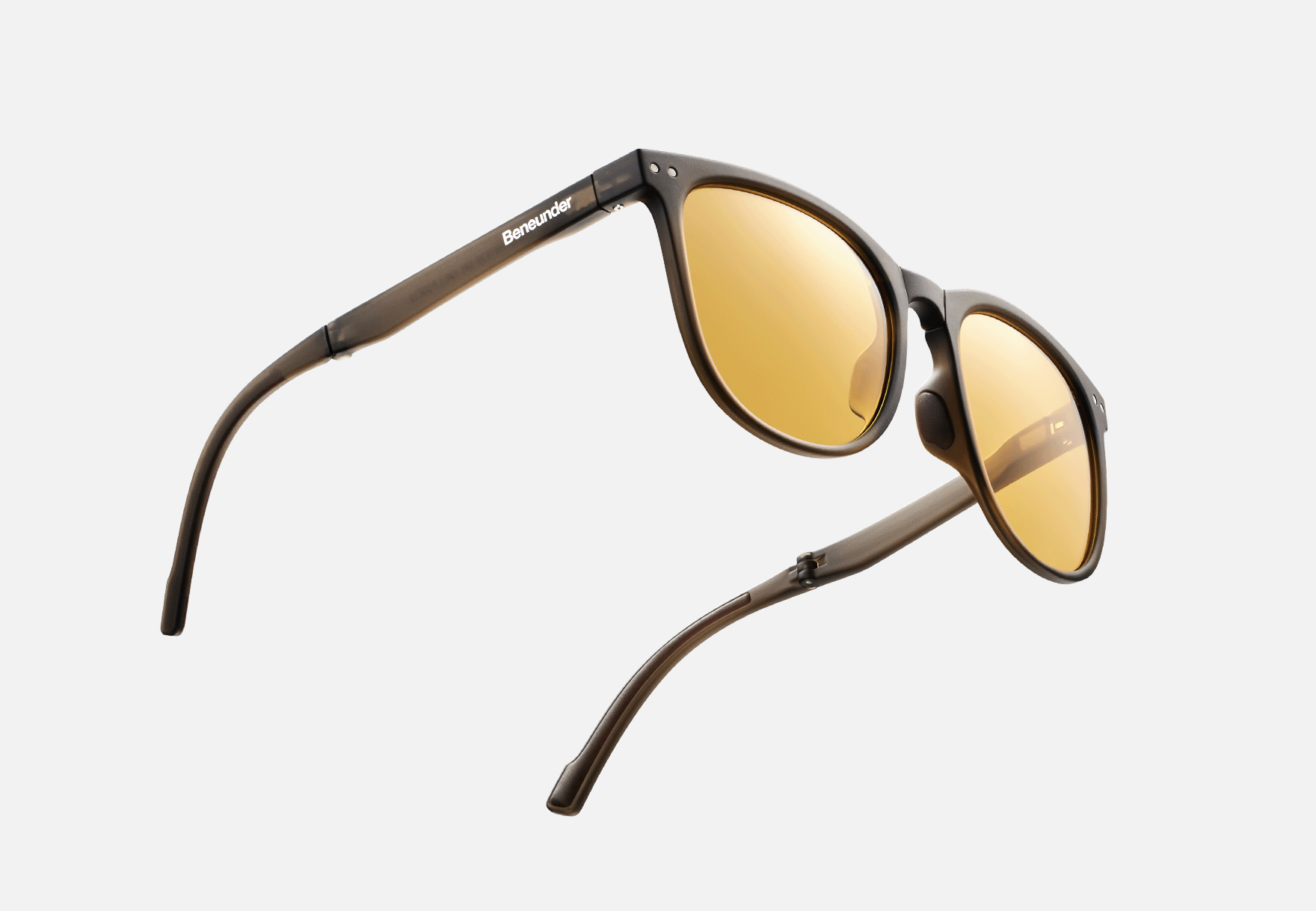 INTG-FOLD Folding System
- Can be easily folded and tucked away for ultimate portability. As light as 20g
- Stretch construction with 15° temple openings to ensure a precise fit.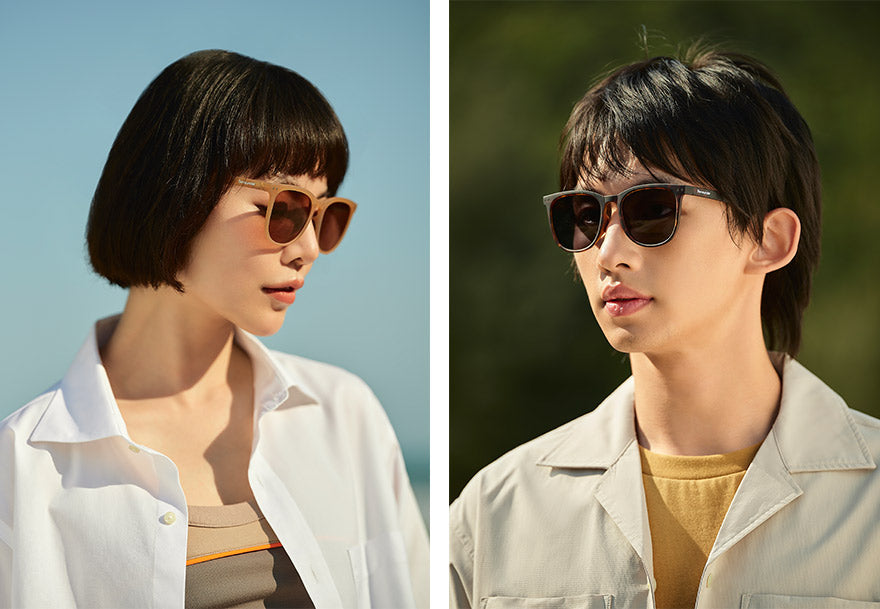 Modern Style for A Legendary And Totally Timeless Look
Unisex classic style, compatible with all kinds of daily looks. Inspired by the past and looking straight to the future. Dawn makes no compromises when it comes to style, quality and comfort. This style's most distinctive features are its lightweight frame and excellent wearing experience.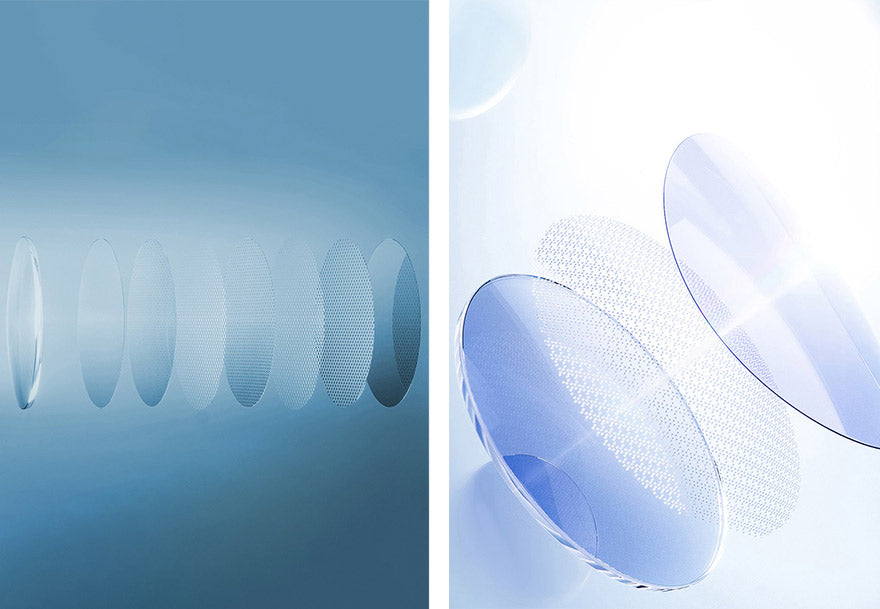 Polarisation And UV400 Sun Protection with AHigher Level of Definition
A composite polarised lens with a louvre effect to reduce glare and enhance visual realism. The UV protection sunglasses are infused with high-frequency anti-UV particles that effectively block 99% of UV rays on both sides, while the interior is coated with OAR to reduce UV reflection, providing double-sided sun protection.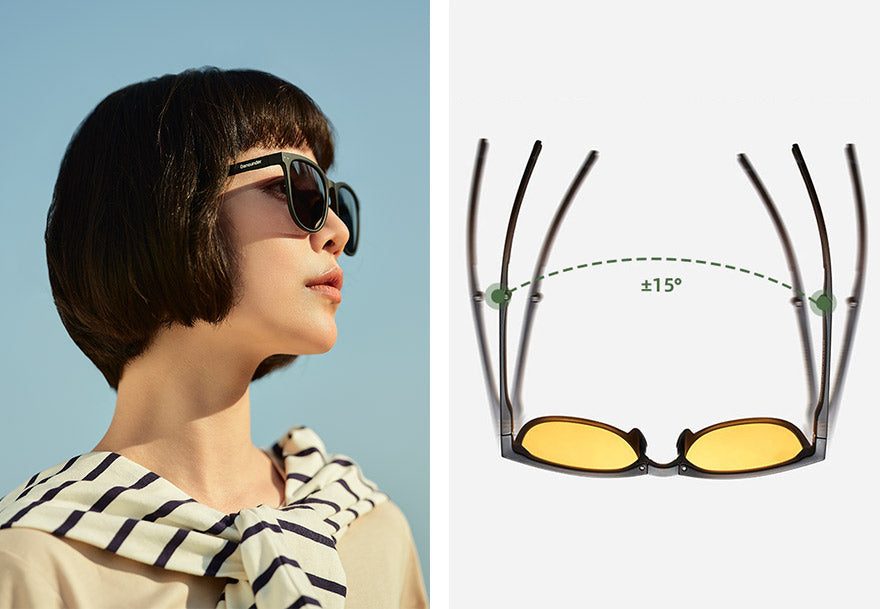 Anti-Burden Wearing Experience
Its overall structure is strong and flexible, with a ±30° adjustment range and a self-adapting design that does not pinch the head. The Air-sac can adjust the air-cushion nose pads make it more comfortable to wear and compatible with more face types.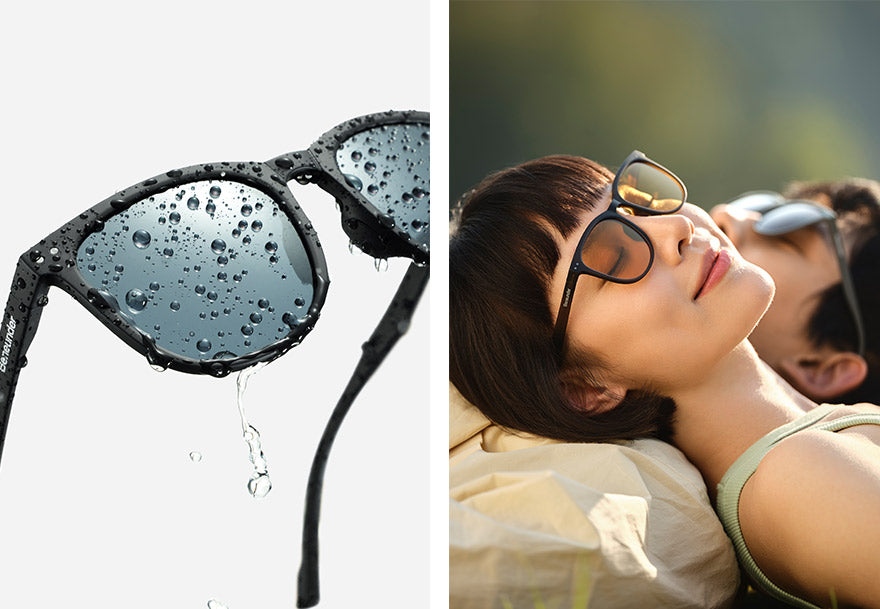 Waterproof & Oil-Resistant
The simulated lotus leaf coating and multiple layers of functional films inside and outside the compact slim sunglasses are tightly bonded to provide water and oil resistance, reduce fingerprints and maintain long-lasting visual clarity.