Beneunder has created a new design for the umbrella bag in the form of a hat, equipped with double-layer internal and external storage spaces for carrying, and the bag is decorated with forest elements to adapt to various styles. The entire line of products uses raw materials imported from Germany, and a composite black coating achieves a multi-band ultraviolet blocking rate of ≥99.9%. The umbrella frame uses a biomimetic wing-shaped design, which provides strong support when the umbrella is open and can be folded up compactly when closed. The entire umbrella weighs only 261g, making it as light and portable as a mobile phone.
Pocket Umbrella Highlights:

Same color series colorful umbrella bag, convenient for storage and carrying
1m large umbrella diameter, large area to prevent

water

, full-body sun protection including the feet
Double-layer water barrier, can withstand heavy water
Thick and sturdy aluminum alloy umbrella ribs, resistant to breakage, rust, deformation, and bending
Smooth opening and closing without buttons, smooth and stable without pinching hands
Product Care:
Do not soak
Wash with like colours
Do not bleach or iron
Do not use sharp objects to scratch or pull the fabric
Machine wash on cold using mild detergent
Do not dry clean
• Free Shipping on all orders.
• 30-day Return: Feel free to send your item back within 30 days of receiving the product.
You can review our shipping and returns policy here.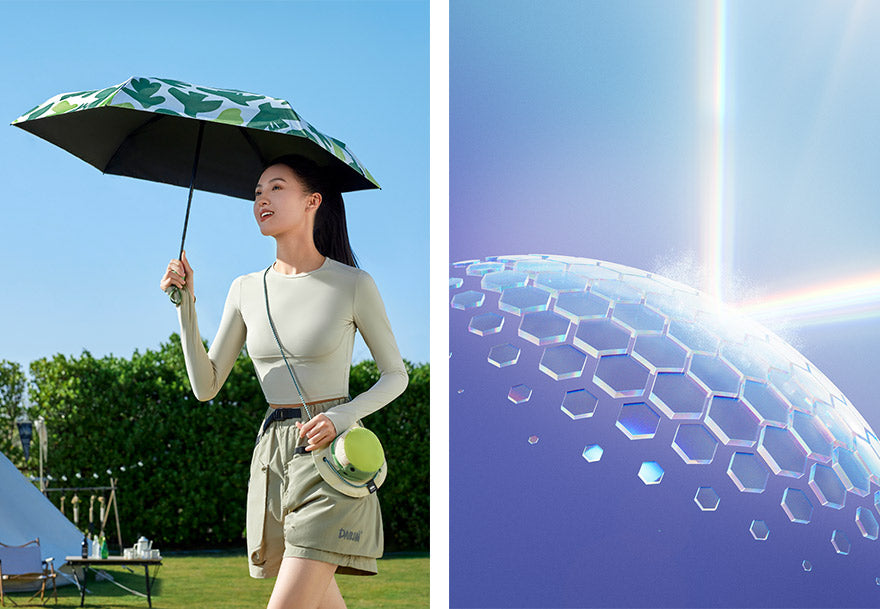 Vinyl Full-Band Sunscreen UPF50+
Combining high-density fibers with a black vinyl heat-insulating coating, it has a shading rate of 33.9%, and can cool down the shade by 18.0°C. It has a UV blocking rate of ≥99.9%, blocking harmful rays in different wavebands and providing long-lasting protection against the sun.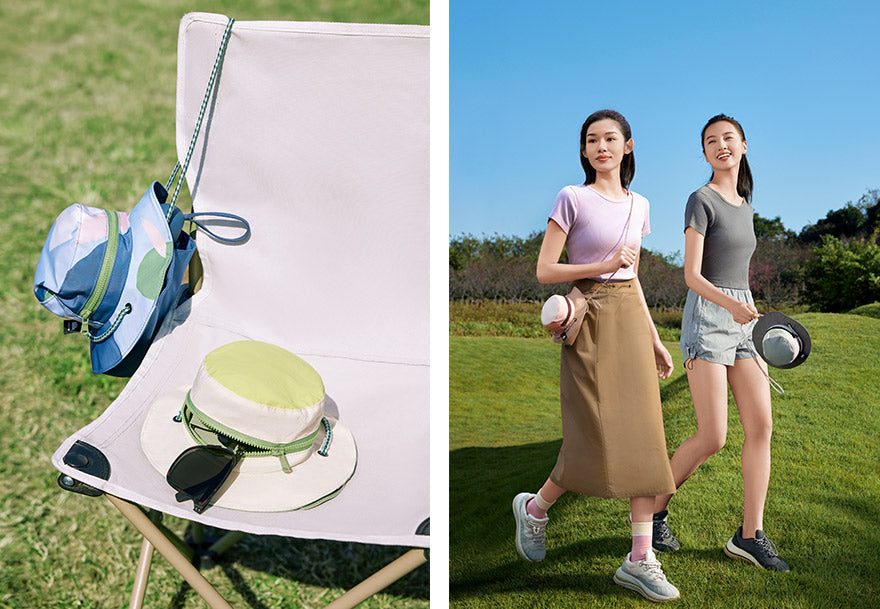 Hat-Shaped Umbrella Bag, can be carried by hand or shoulder
The painted hat-shaped umbrella bag comes with an adjustable strap and can hold personal items such as mobile phones and wallets. It can be carried by hand or shoulder, and is convenient and lightweight for traveling.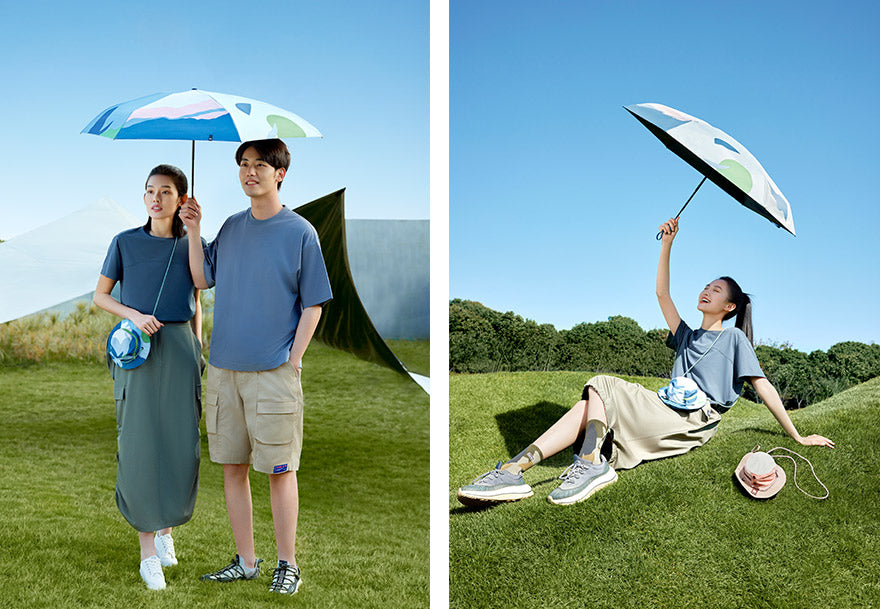 Long-lasting support without fatigue with one hand
Weighing as little as 261g, the umbrella features a low-density aluminum alloy umbrella frame, which reduces the weight by about 30% compared to a traditional steel umbrella frame of the same size. This design allows for long-lasting support without causing fatigue, even when holding with one hand.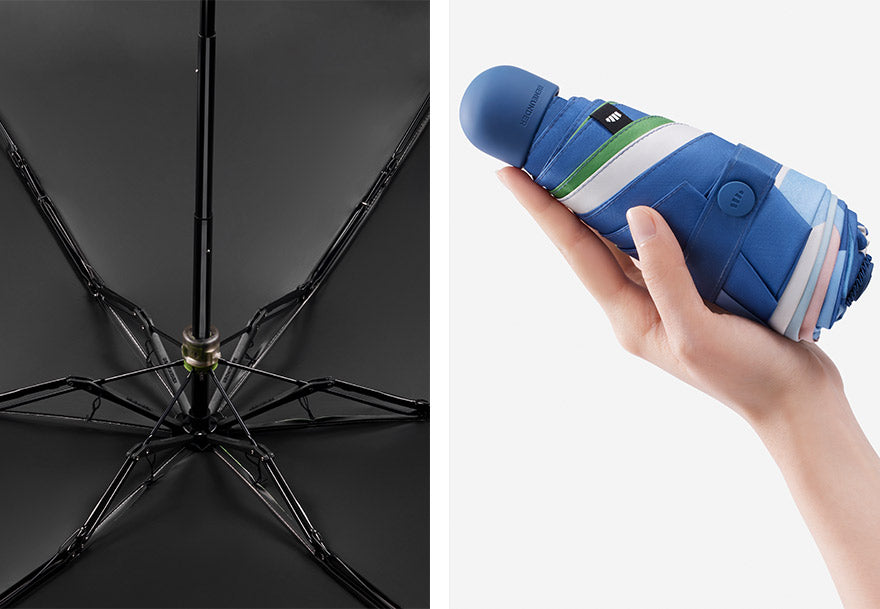 Dual-use for Sunny and Rainy Days
With a 4th level biomimetic water-repellent design, the composite PET fiber has been processed with a technology that imitates the water-repellent properties of lotus leaves, making it quick-drying with just one shake after closing. The umbrella also has a triangular mechanical structure that makes it strong and able to withstand 5th level winds.