Skyline - Men's UV Protection Sun Visor Hat UPF50+
Size:
One Size - Adjustable 55-60cm
The upgraded Skyline Cap features a higher-level black rubber material for a softer and smoother feel. To address the issue of tightness and discomfort, the cap is equipped with a soft 6cm widened headband that fits snugly on the forehead and distributes the pressure evenly. Whether for daily travel or light sports, it provides a lightweight, stable, and comfortable sun protection experience.

Skyline Sun Hat Hightlights:

The latest generation of Skyline Cap in 2023
12.5cm curved brim, providing full-face sun protection
Black composite technology with 99.99% UV protection
Efficient heat insulation for cool wearing experience
Comfortable to wear without feeling tight
Product Care:
Do not soak
Wash with like colours
Do not bleach or iron
Do not use sharp objects to scratch or pull the fabric
Machine wash on cold using mild detergent
Do not dry clean
• Free Shipping on all orders.
• 30-day Return: Feel free to send your item back within 30 days of receiving the product.
You can review our shipping and returns policy here.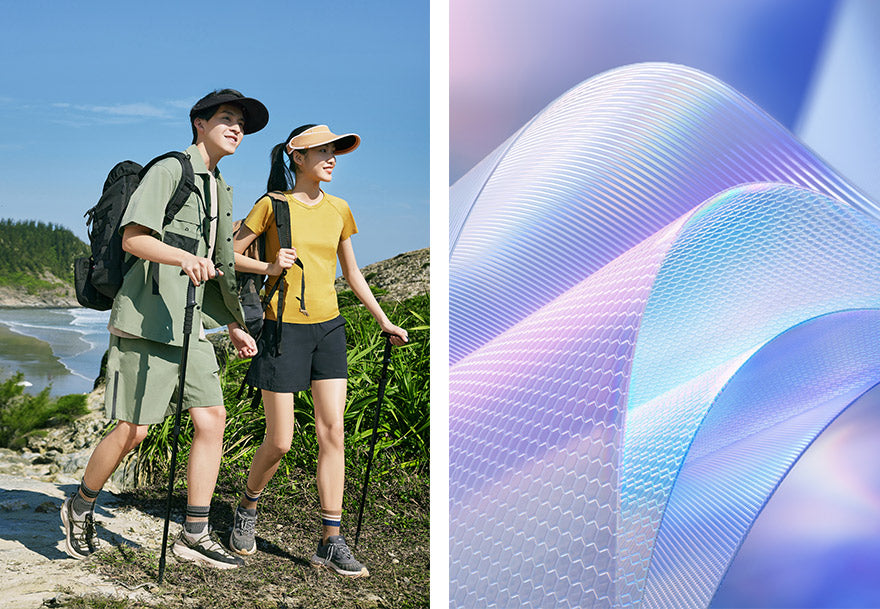 Black Fabric Sun Protection Technology 3.0
Upgraded sun protection technology, effectively blocks out the entire spectrum of light, providing excellent thermal insulation and a high level of protection against the ageing effects of sunlight. With a 99.99% UV-blocking rate and UPF50+ sun protection, the sunscreen hat effectively protects your skin.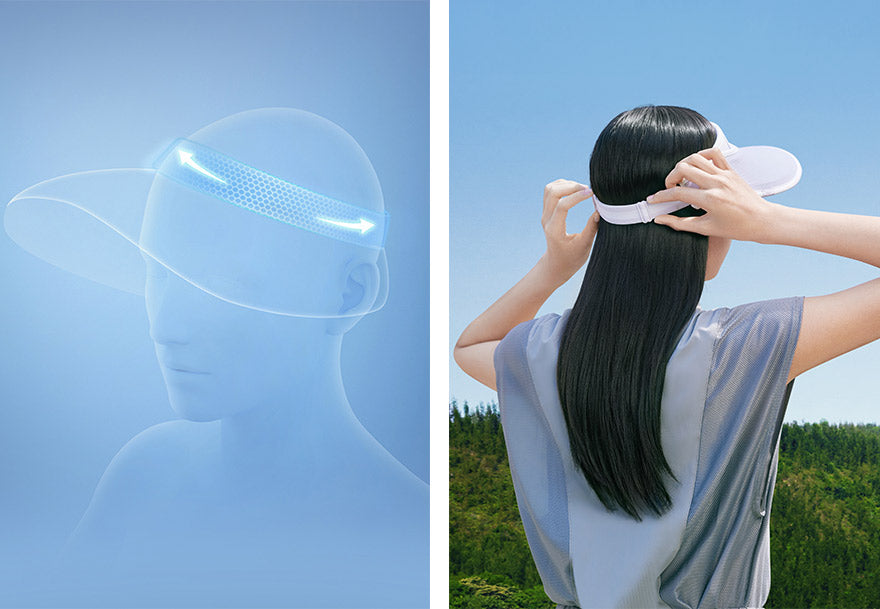 Pressure Relieving Headband
Supple-In Soft and widened headband

Beneunder golf sun hat relieves pressure and protects the forehead.
Adjustable Head Size
Elasticated rubber band with daily buckle for free adjustment of tightness

Fits head circumferences of 55-58cm.