Beneunder's ultra-lightweight, quick-drying sports sunwear features a lightweight bionic cicada wing construction, woven with micron-sized microfibres that feature skin-textured breathable pores that closely resemble the human epidermis. It is lightweight and breathable while maintaining UPF 50+ sun protection. A comprehensive solution for outdoor apparel that facilitates outdoor performance.

Product Highlights:
12cm-wider brim for sun protection from multiple angles
The sun shield extends to the corner of the eye and measures 21.5 cm
The zipper retracts to prevent face pinching
Sun protection for the back of the hand provided by finger holes
Ponytail hole design
Wrinkle-free fabric
Two side pockets for storing small items easily
Product Care:
Do not soak
Wash with like colours
Do not bleach or iron
Do not use sharp objects to scratch or pull the fabric
Machine wash on cold using mild detergent
Do not dry clean
Technology:
Anti-UV
Anti-Hot
Anti-Burden
Anti-Sweat
• Free Shipping on all orders.
• 30-day Return: Feel free to send your item back within 30 days of receiving the product.
You can review our shipping and returns policy here.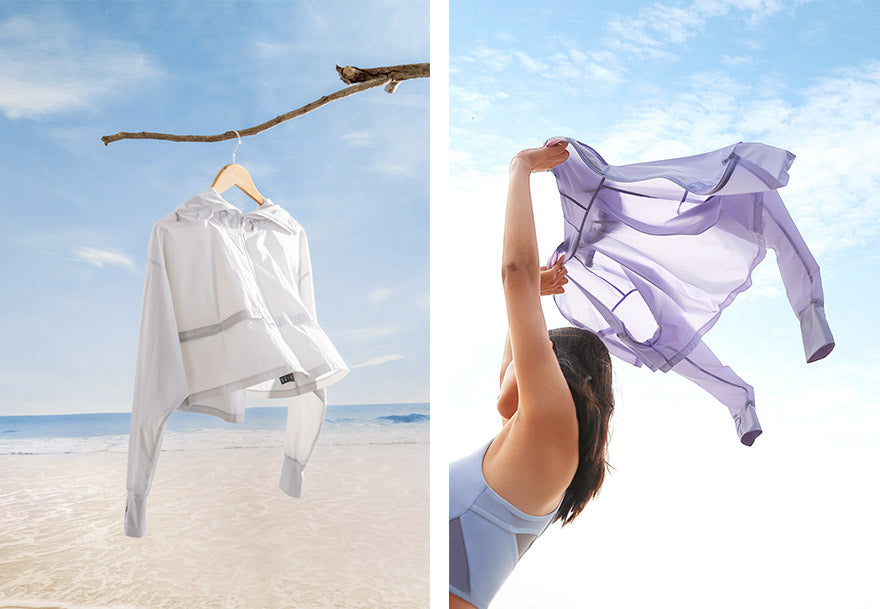 Ultra-Lightweight Skin Jacket
Made of Beneunder's own micron-weight fibres and breathable pores that mimic the texture of skin, making it breathable and lightweight for outdoor travel at 176g and 0.06mm respectively. Many sweat-prone areas of the garment are constructed with breathable fabric to keep you dry and comfortable.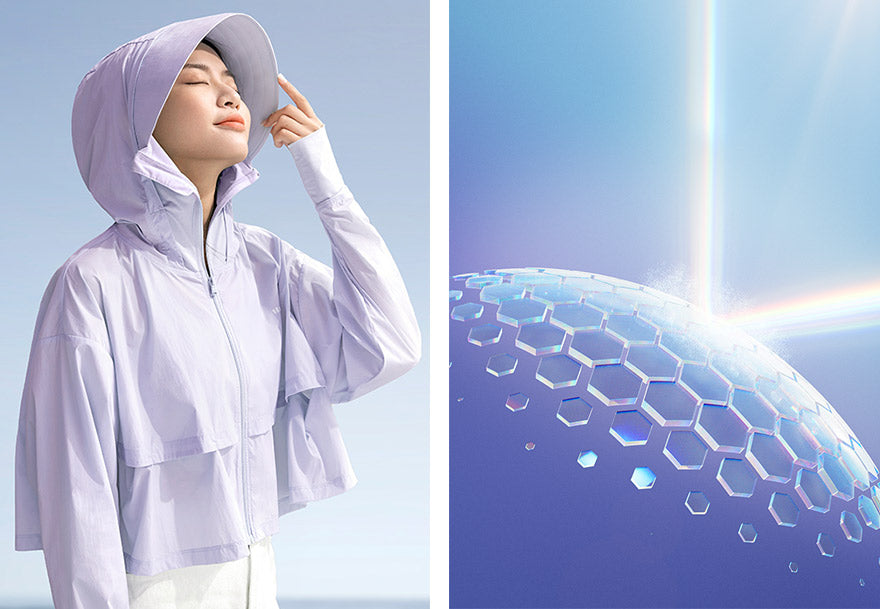 UPF50+ Sun Protection
With a UV blocking rate of ≥99.6%, effectively blocking UVB and UVA rays of different wavelengths, providing long-lasting sun protection that is lighter and more breathable than sunscreen cream, giving a comfortable and breathable sensation.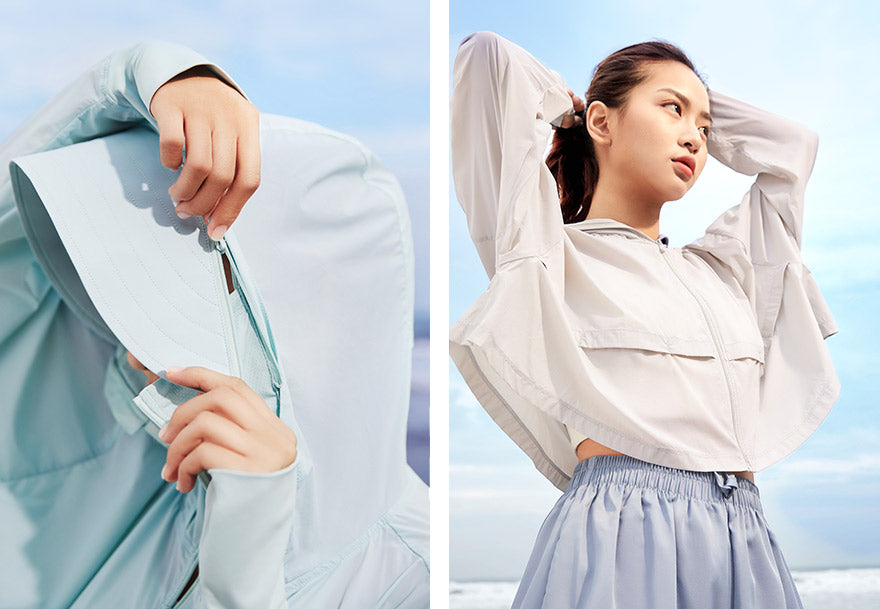 Designed for Sport
- Wide hemline for freedom of movement
- Zippered detachable hood for speedy removal
- Hidden 20cm front opening for faster heat evaporation