Yunji - kids' Shell-style Outdoor Sun Hat UPF50+
Kid's faces are very delicate, and outdoor travel necessitates more attention to physical sun protection. Beneunder's Kid's shell-shaped sun protection cap features a new generation of sun protection black fabric technology 3.0 in the brim, which effectively blocks harmful rays of various wavelengths ranging from short to medium to long. When traveling outside, the soft material of the cap can also be rolled up into a hairband, allowing it to be used in two ways.
Product Highlights:
Adjustable cap circumference, fits 55cm-57cm/21.65''-22.44'' head circumference
AAA grade anti-bacterial sweatband to protect kid's sensitive and delicate skin
Detachable windproof cord for stability and wind protection
Detachable safety buckle that disconnects automatically when gravity strikes
Upgraded hairband that won't squeeze the head Brim with a shell shape, stiff fabric, and no soft couching
Product Care:
Do not soak
Wash with like colours
Do not bleach or iron
Do not use sharp objects to scratch or pull the fabric
Machine wash on cold using mild detergent
Do not dry clean
• Free Shipping on all orders.
• 30-day Return: Feel free to send your item back within 30 days of receiving the product.
You can review our shipping and returns policy here.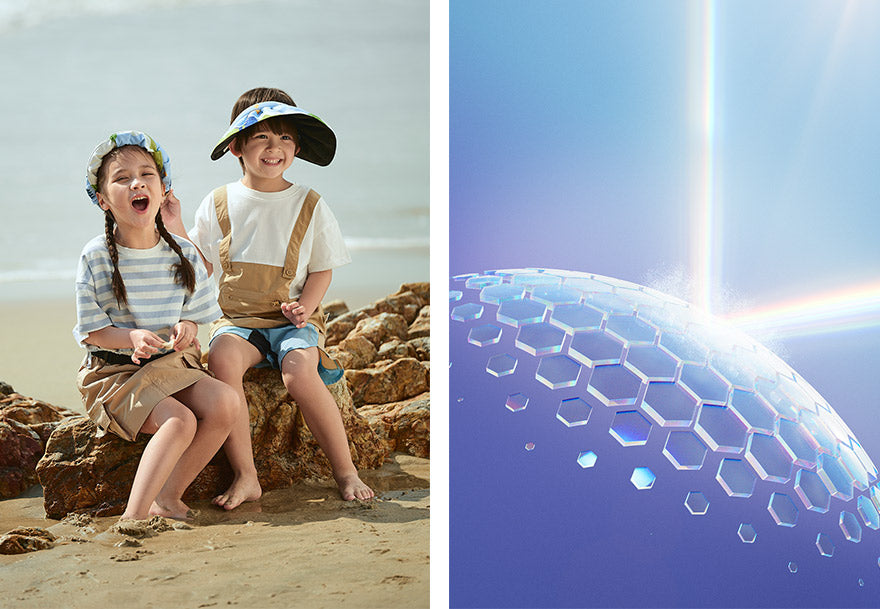 New Sun Protection Black Fabric Technology
- Broad-spectrum sun protection: Sun Protection Black Fabric 3.0 Provides broad-spectrum UV protection and excellent insulation. With the hat on, you will feel cooler; the UV blocking rate ≥99.99%.
- Sun protection with a curved shape: Brim protection surface has been increased.
- Full face protection: 12.5cm/4.92'' brim for full face protection.
- Sun protection that lasts longer: multiple washes without compromising sun protection.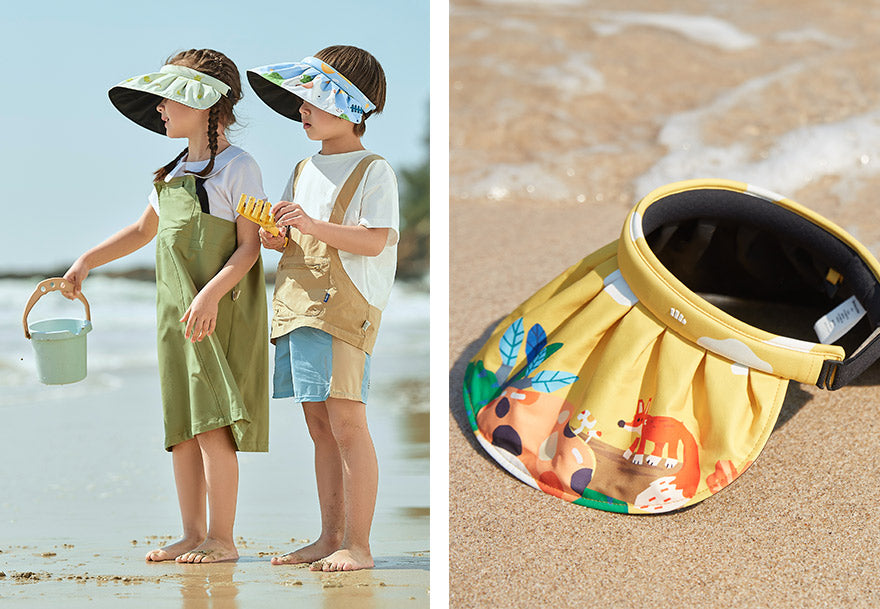 Dry And Comfortable to Wear for A Long Time
Sweat does not accumulate on the head because the body is breathable and hollow-topped. The hairband is made of low-density resin, which reduces weight by 30%, and protects your child's skull, with an anti-bacterial and deodorising sweatband for all-day comfort.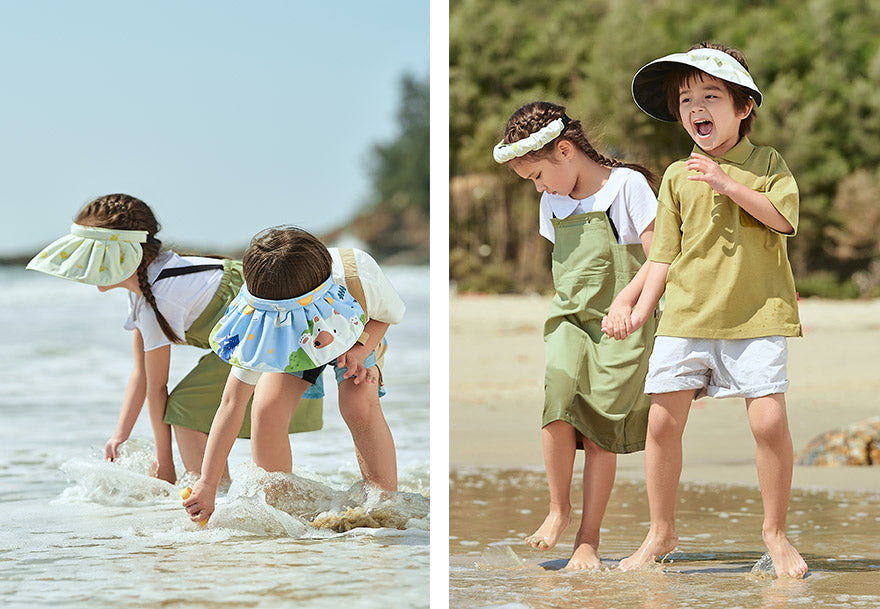 Shade from The Sun without Obstructing Your View.
The open, fan-shaped brim of the hood protects the face from direct sunlight without blocking the child's view. This lets kids play in the hot sun without worrying about getting hurt.