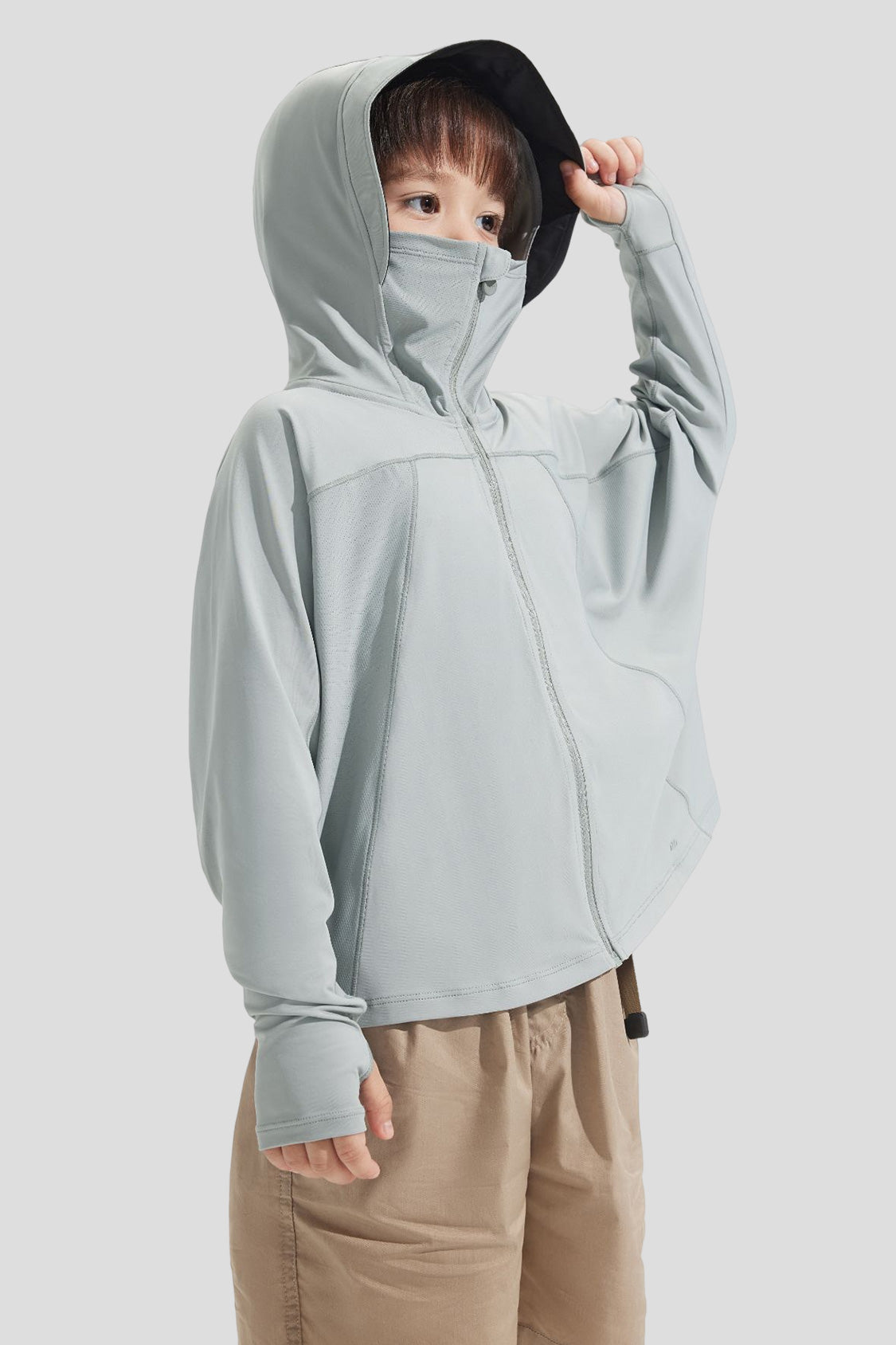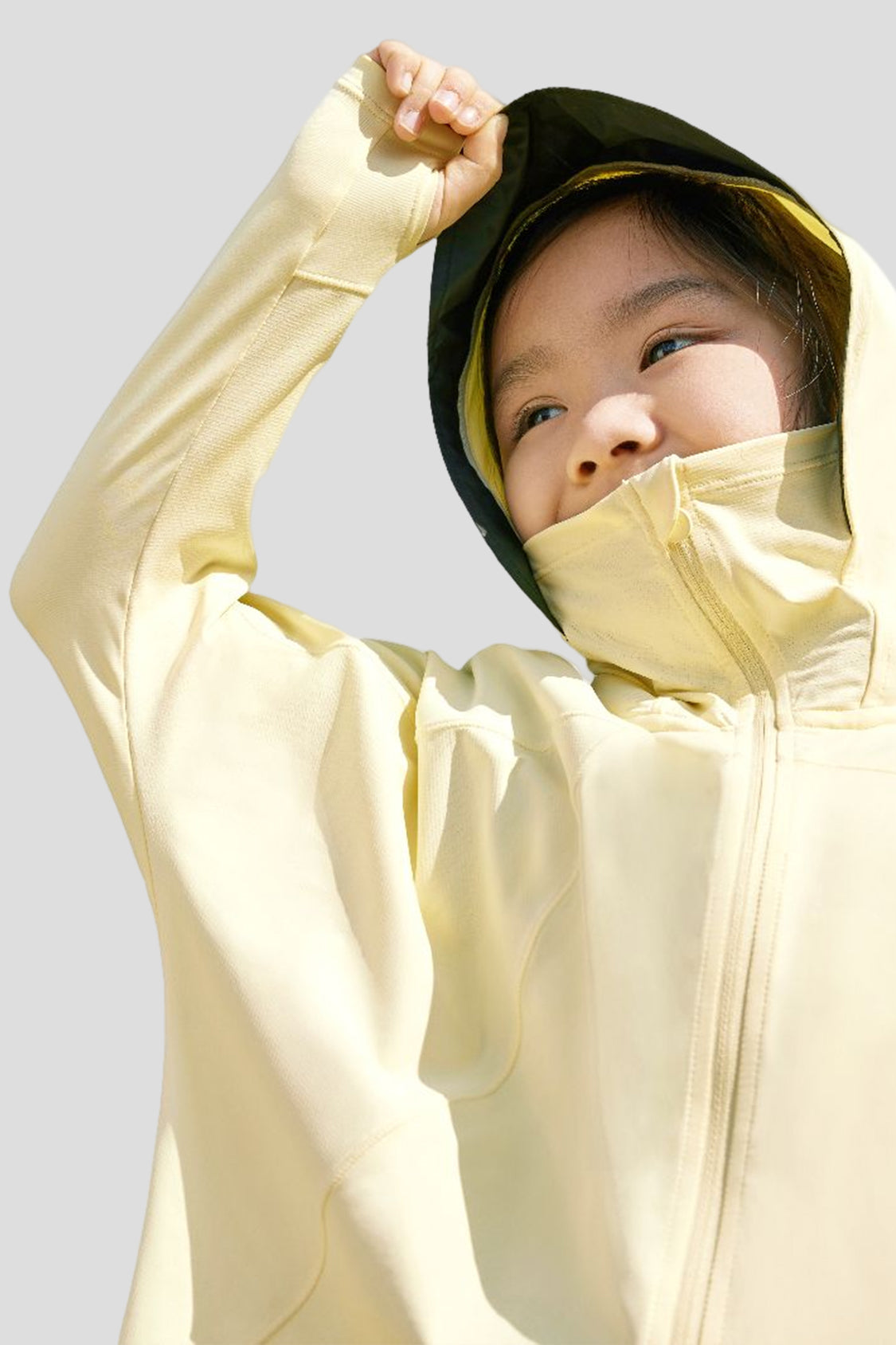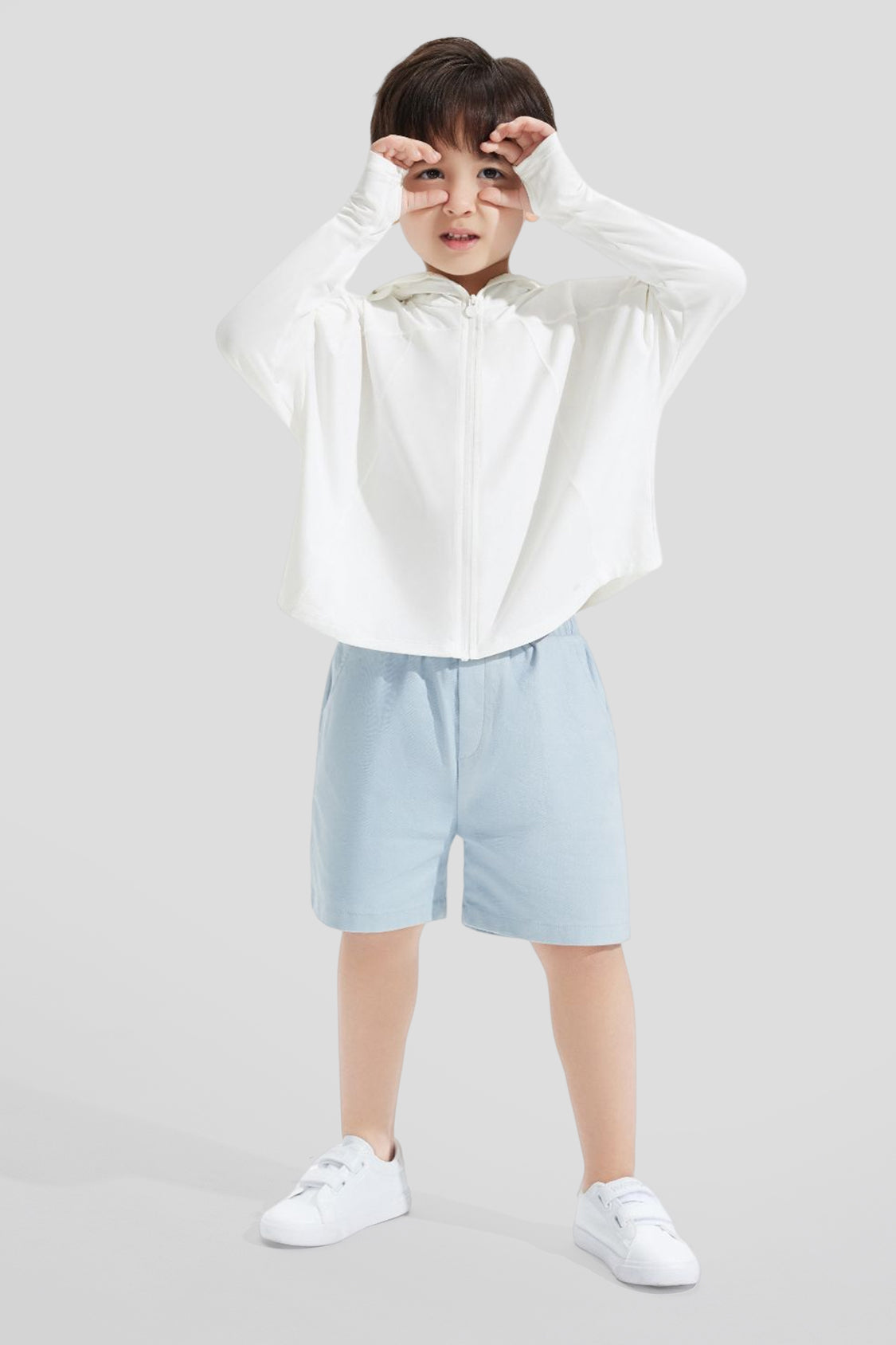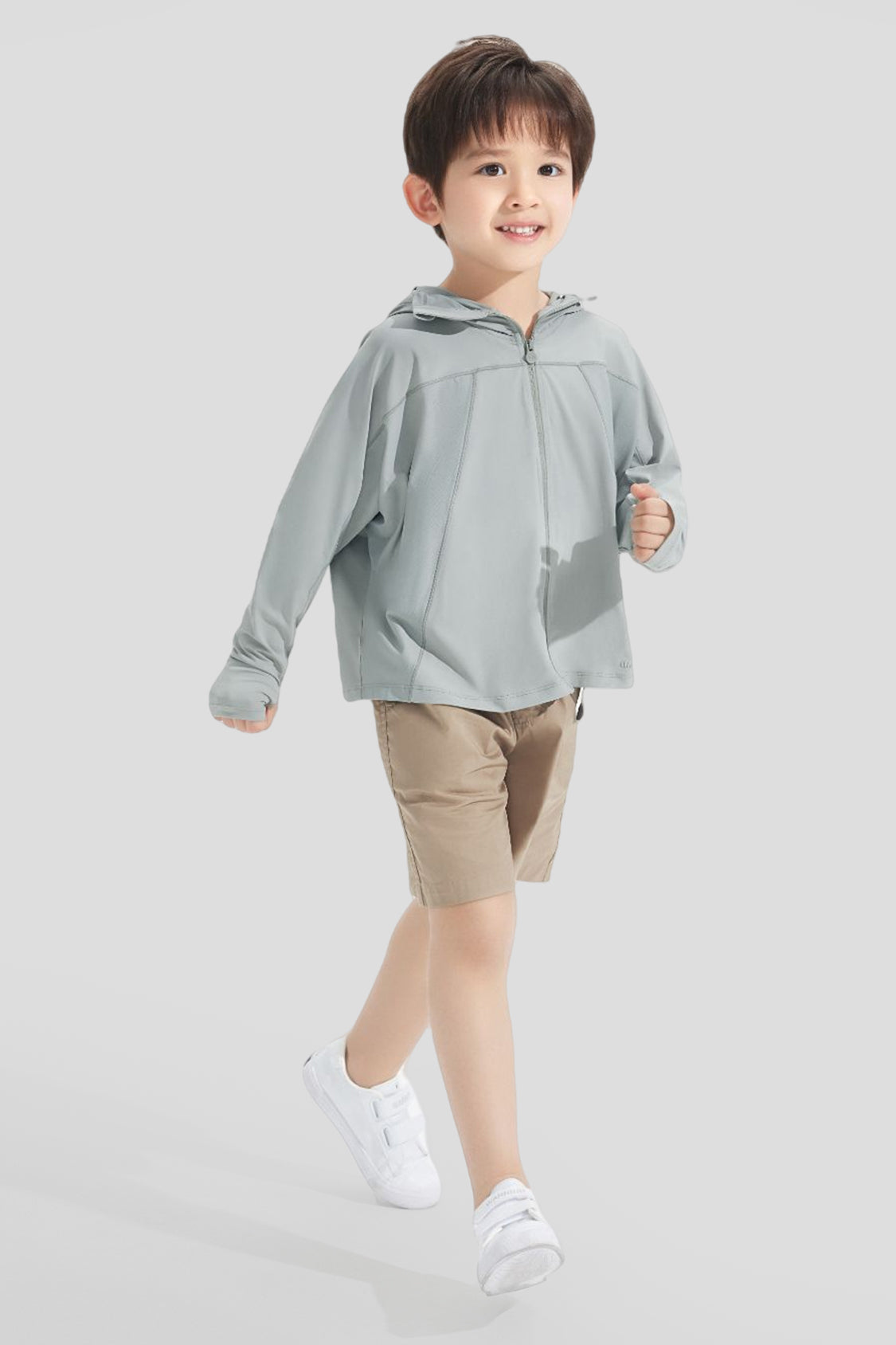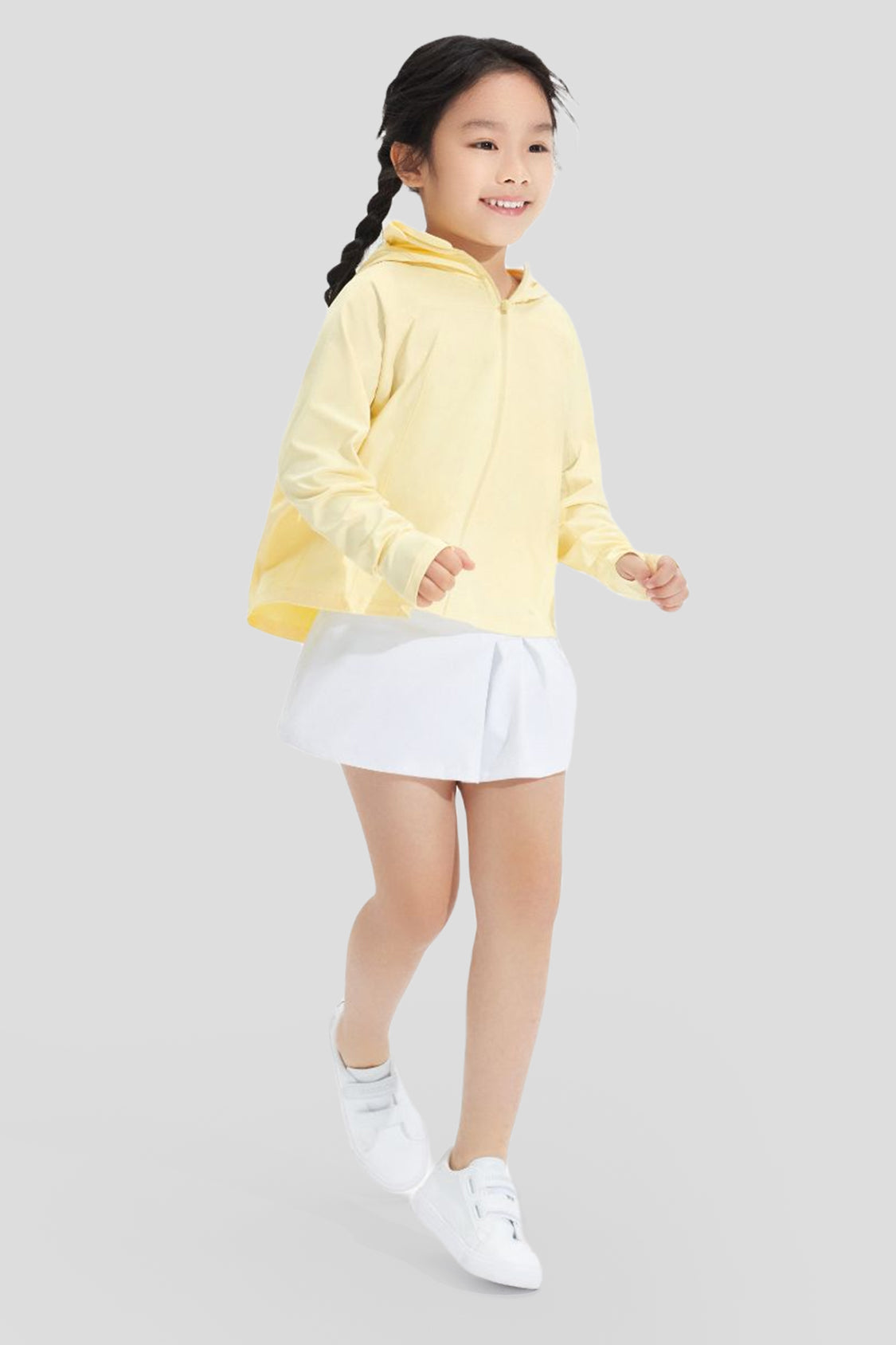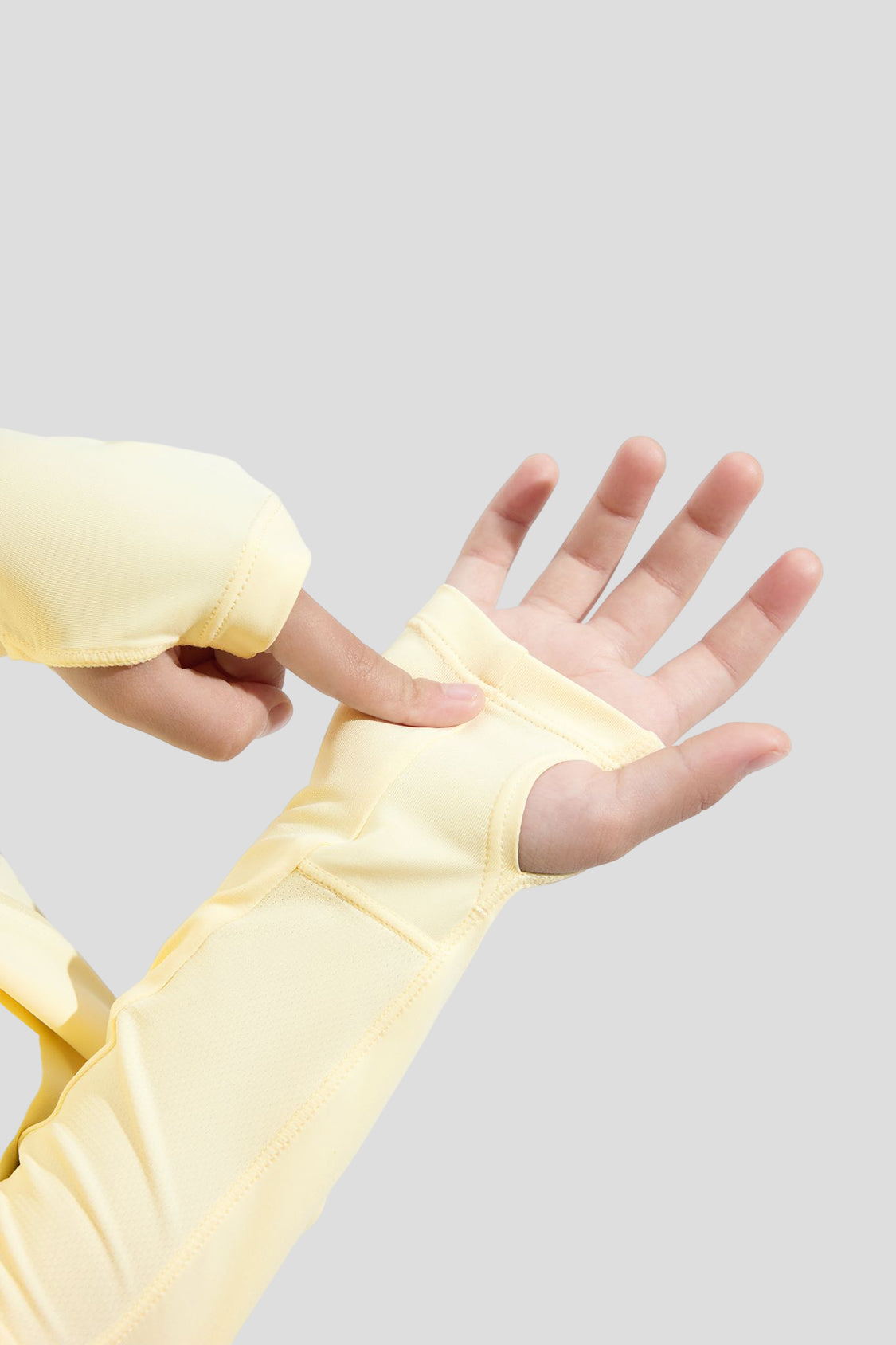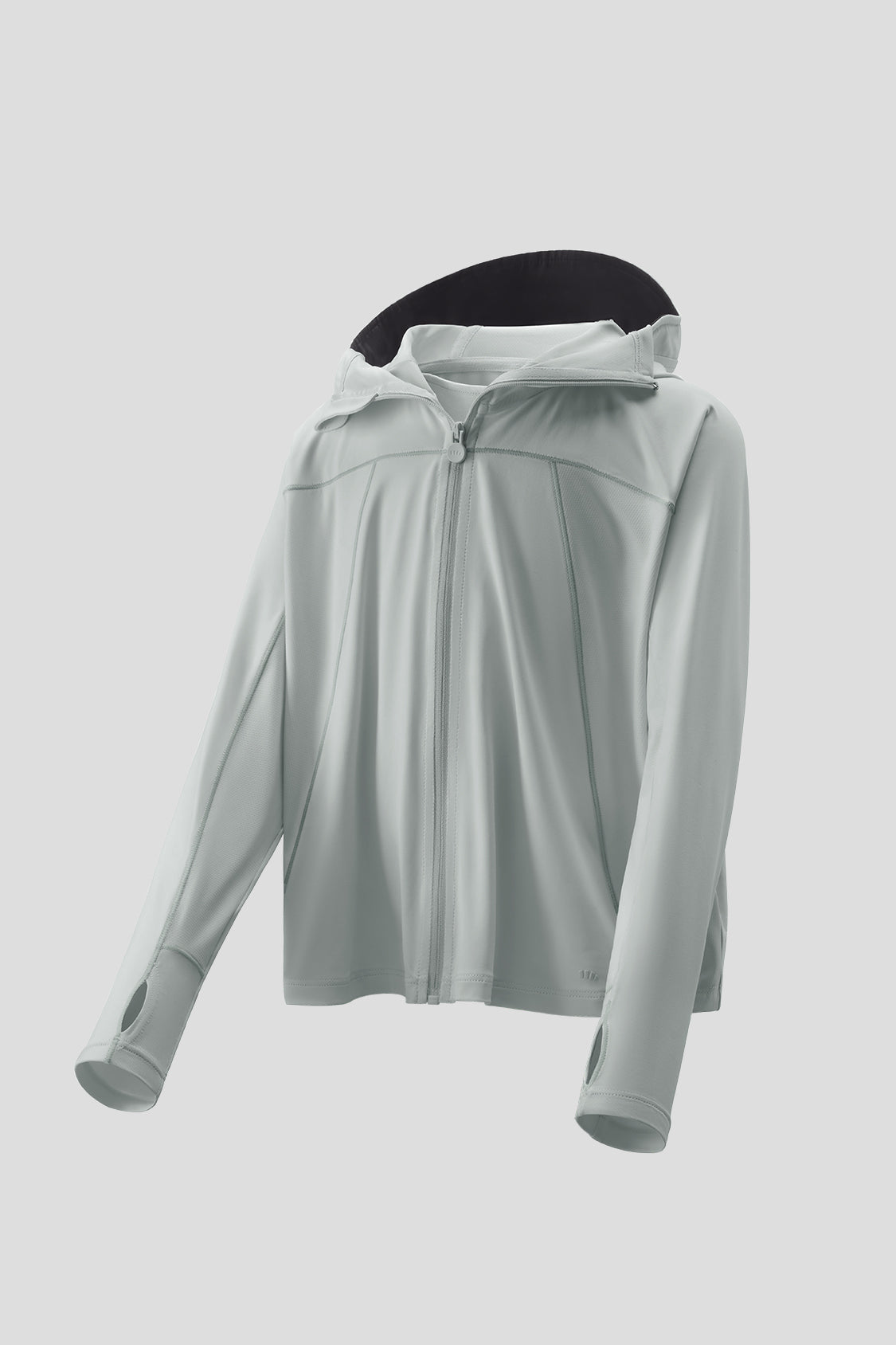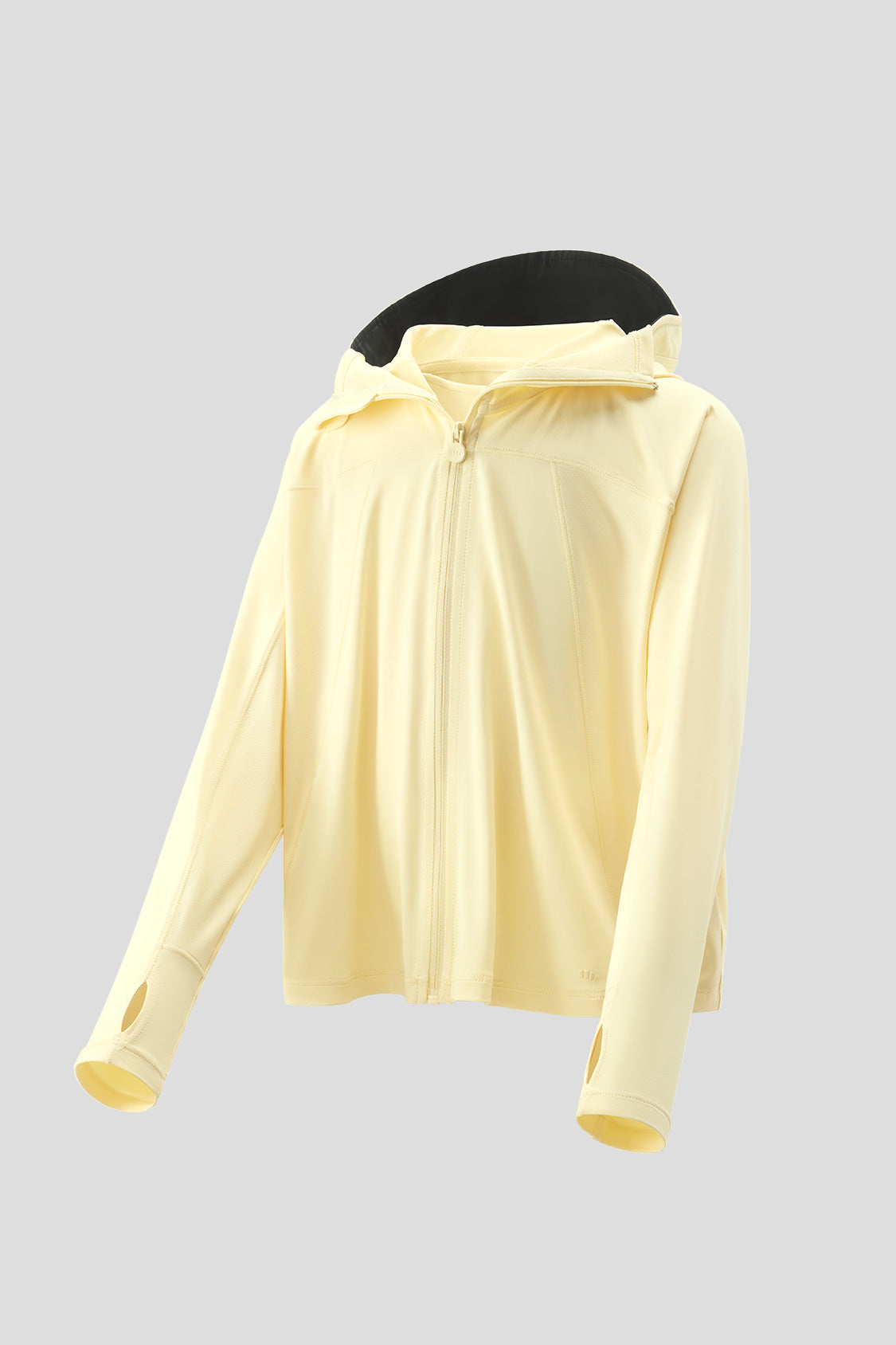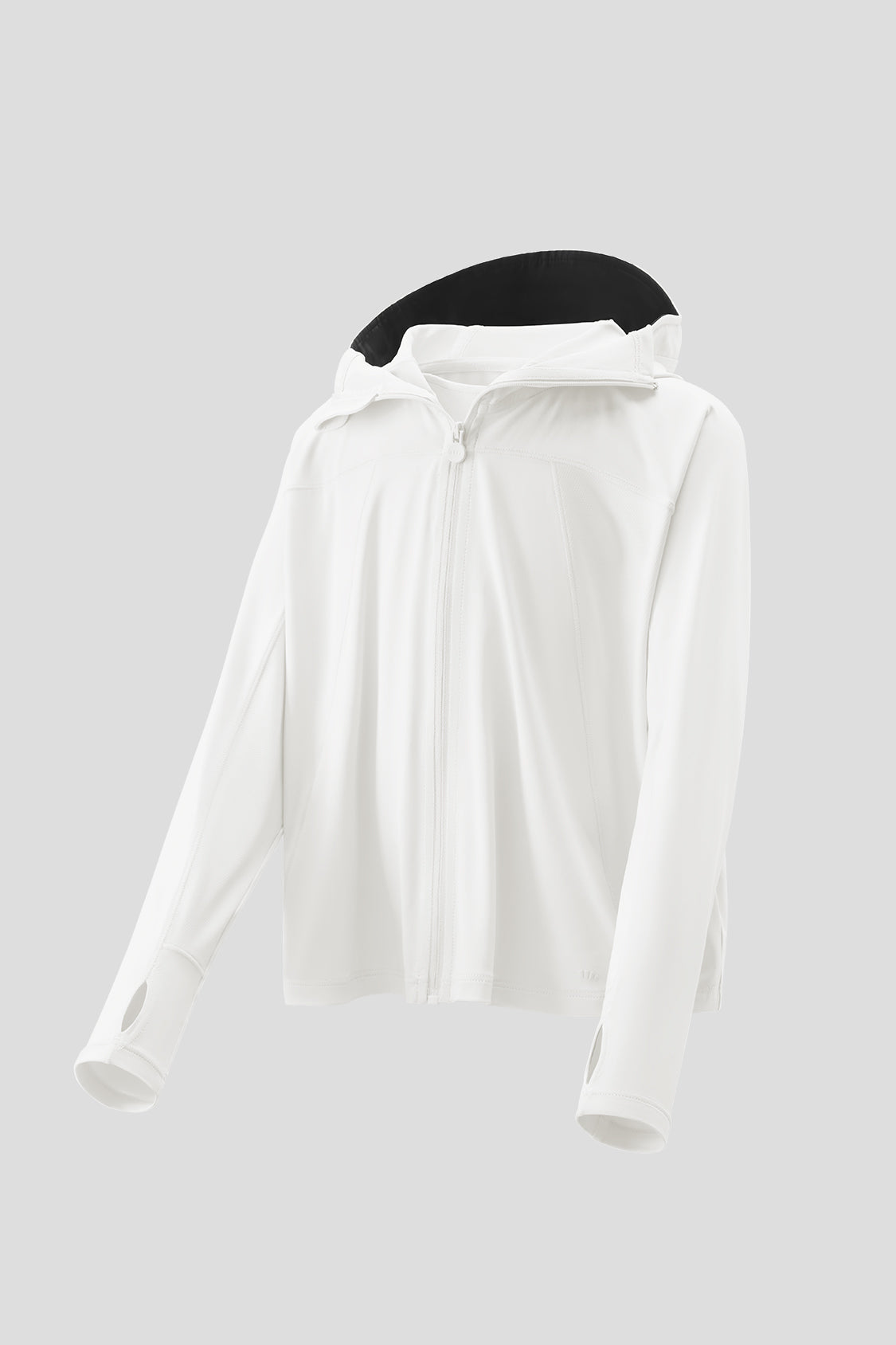 Bicu Shade - Kid's Cooling Athletic Jacket UPF50+
Beneunder Cool and Quick-Drying Sunscreen Skin Clothes are made of a newly upgraded Cloud Yarn material that maintains a cool and comfortable feel while also maintaining UPF50+ sun protection even after multiple washes. In addition, it has sweat-wicking, quick-drying, and high elasticity features that fully meet outdoor wear needs, allowing for heat dissipation during exercise and protecting the skin from sweat, making outdoor sports more comfortable and effortless. 
Kids' UV Protection Athletic Jacket Highlights:

Head, face, and neck, all-round sun protection
Cooling sensation without stuffiness, body cooling sensation
Quick-drying technology, dry and non-sticky
Jointed breathable material, continuous breathability
Seamless design, reducing friction during exercise
Surface hole design, making exercise more convenient.
Technology:
Anti-UV
Anti-Hot
Anti-Sweat
Product Care:
Do not soak
Wash with like colours
Do not bleach or iron
Do not use sharp objects to scratch or pull the fabric
Machine wash on cold using mild detergent
Do not dry clean
• Free Shipping on all orders.
• 30-day Return: Feel free to send your item back within 30 days of receiving the product.
You can review our shipping and returns policy here.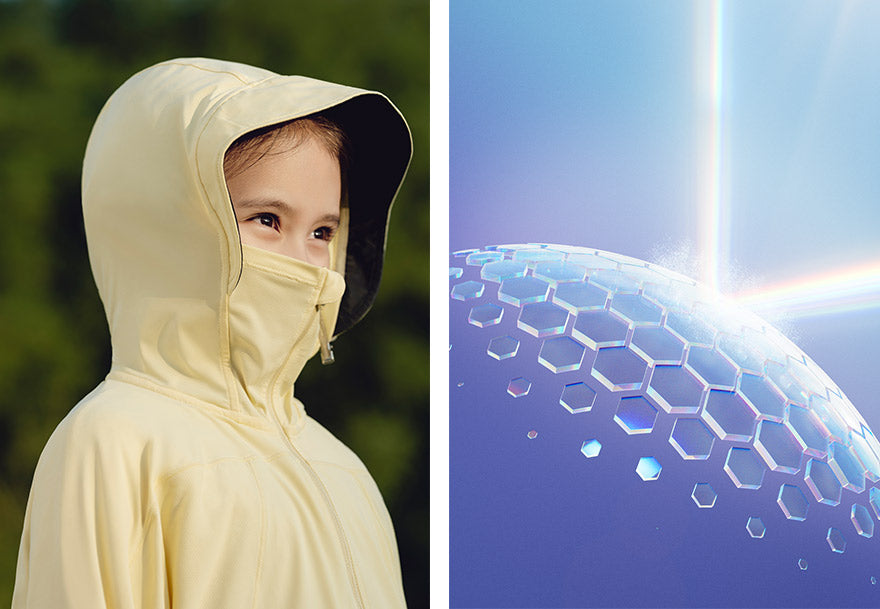 UPF50+ Long-lasting Sun Protection
UV blocking rate ≥99.7%. Using cloud sunblock original yarn, the yarn is embedded with TiO2 sun protection factor, achieving unchanged sun protection performance even after washing and in wet conditions.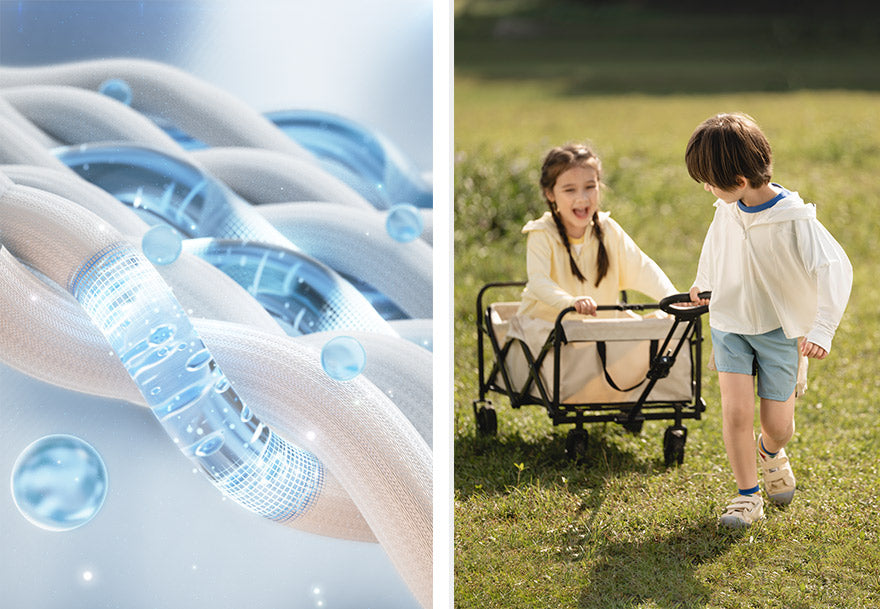 Cooling Surround, Instant Temperature Drop Upon Touch
Using Anti-Hot technology, the high thermal conductivity of the technology ice silk fiber accelerates heat loss upon contact with the skin, bringing a refreshing sensation. The cooling factor is about 1.53 times the standard value.
Heat Dissipation without Sweating
The moisture-wicking and quick-drying material allows sweat to quickly penetrate to the outer layer of the fabric in one direction when sweating, keeping the skin and the fabric in contact dry and non-stuffy, reducing the risk of catching a cold.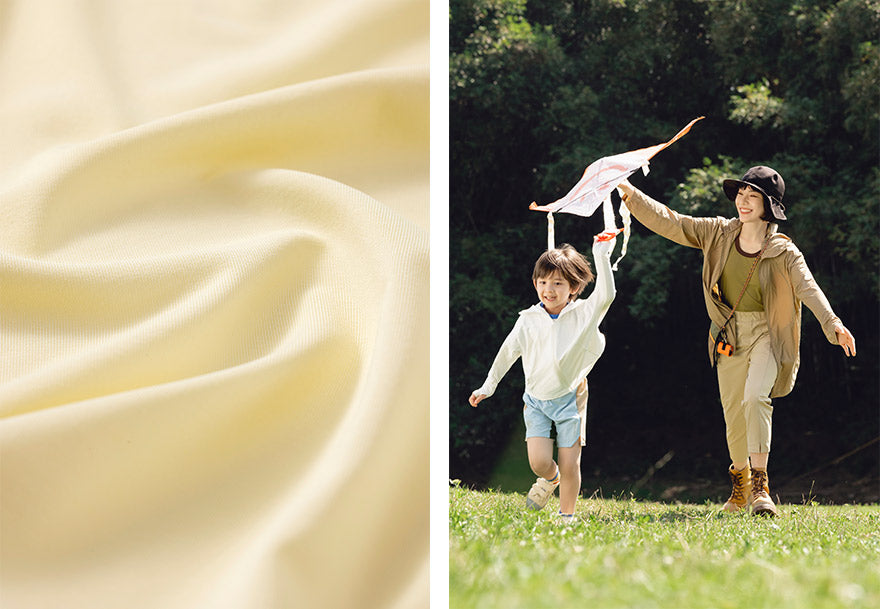 Buttery-Soft Feel
Our latest fabric called Flex Free Fabric with high elastic force, feels like a second skin, providing with buttery-soft feeling, in addition to gentle flow of support throughout your daily activity.