The upgraded cloud sunblock original yarn and ice silk material under the waistband can block more than 99% of UV rays, providing outdoor protection for the legs. The entire pants use cooling technology fabric, which gives a refreshing feeling when worn, and has two-way breathable micropores that keep you dry and comfortable even when sweating. The original yarn material makes the sun protection performance more stable, maintaining a UPF50+ sun protection rating even after multiple washes.
Sun Protection Wide-Legged Pants Highlights:

Smooth and slimming
Loose and slightly flared legs, suitable for various heights and body types
20cm leg openings for breathability
Inner drawstring pockets for hanging insect repellents
5cm widened high waist to prevent folding, shaping a long-legged effect
Adjustable waist with drawstring for flexibility
180g finely woven fabric that is lightweight, comfortable, and not see-through
Product Care:
Do not soak
Wash with like colours
Do not bleach or iron
Do not use sharp objects to scratch or pull the fabric
Machine wash on cold using mild detergent
Do not dry clean
• Free Shipping on all orders.
• 30-day Return: Feel free to send your item back within 30 days of receiving the product.
You can review our shipping and returns policy here.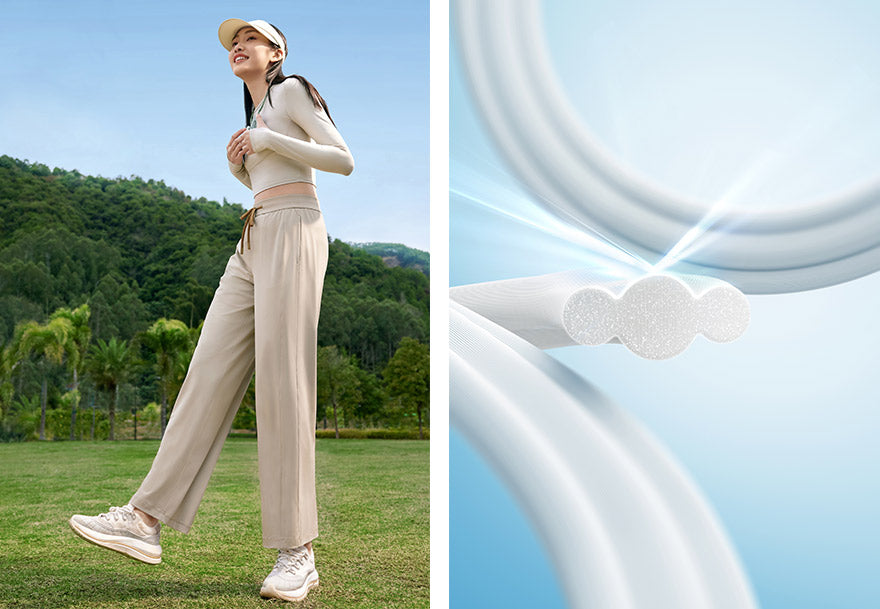 UPF50+ Long-lasting Sun Protection
UV blocking rate ≥99%. Using cloud sunblock original yarn, the yarn is embedded with TiO2 sun protection factor, achieving unchanged sun protection performance even after washing and in wet conditions.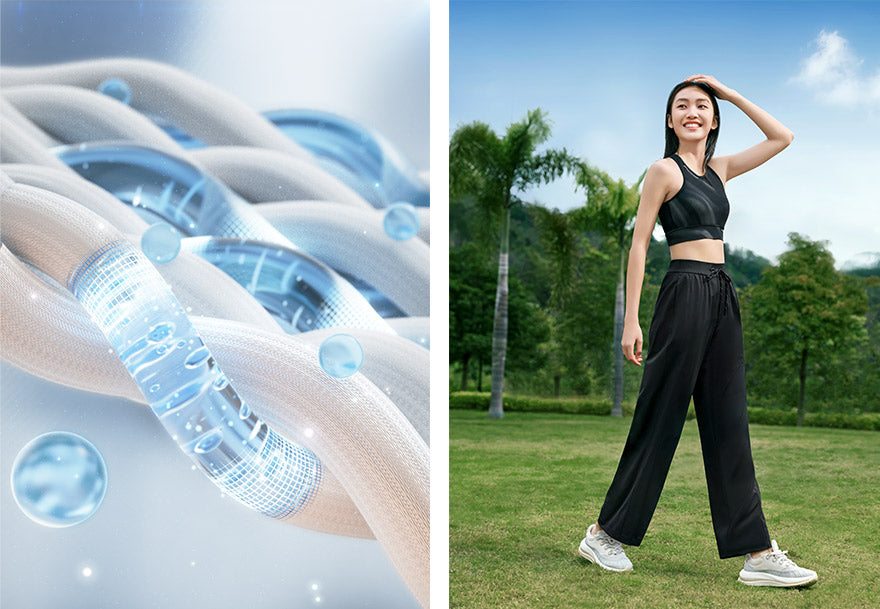 Cooling Sensation All Around, Instant Cooling Upon Touch
Using Anti-Hot technology, the high thermal conductivity of the ice silk fiber can accelerate the loss of heat upon contact with the skin, bringing a refreshing sensation. The cooling sensation factor is about 1.67 times the standard value.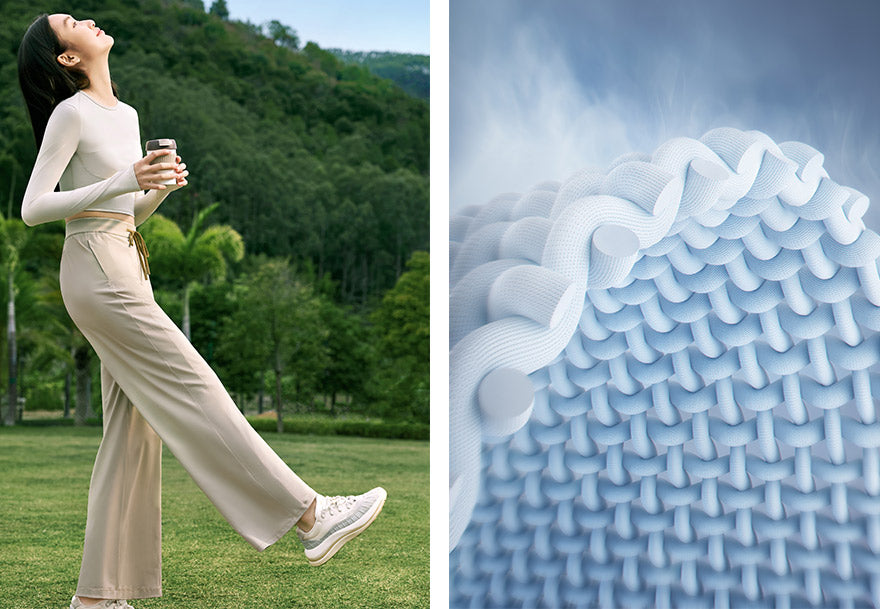 Breathable and Quick-drying
Using sweat-wicking and quick-drying materials, sweat can quickly penetrate and evaporate on the outer layer of the fabric, keeping the skin and the fabric of the contact layer dry and comfortable, highly breathable, and not sticky to the legs even when sweating.