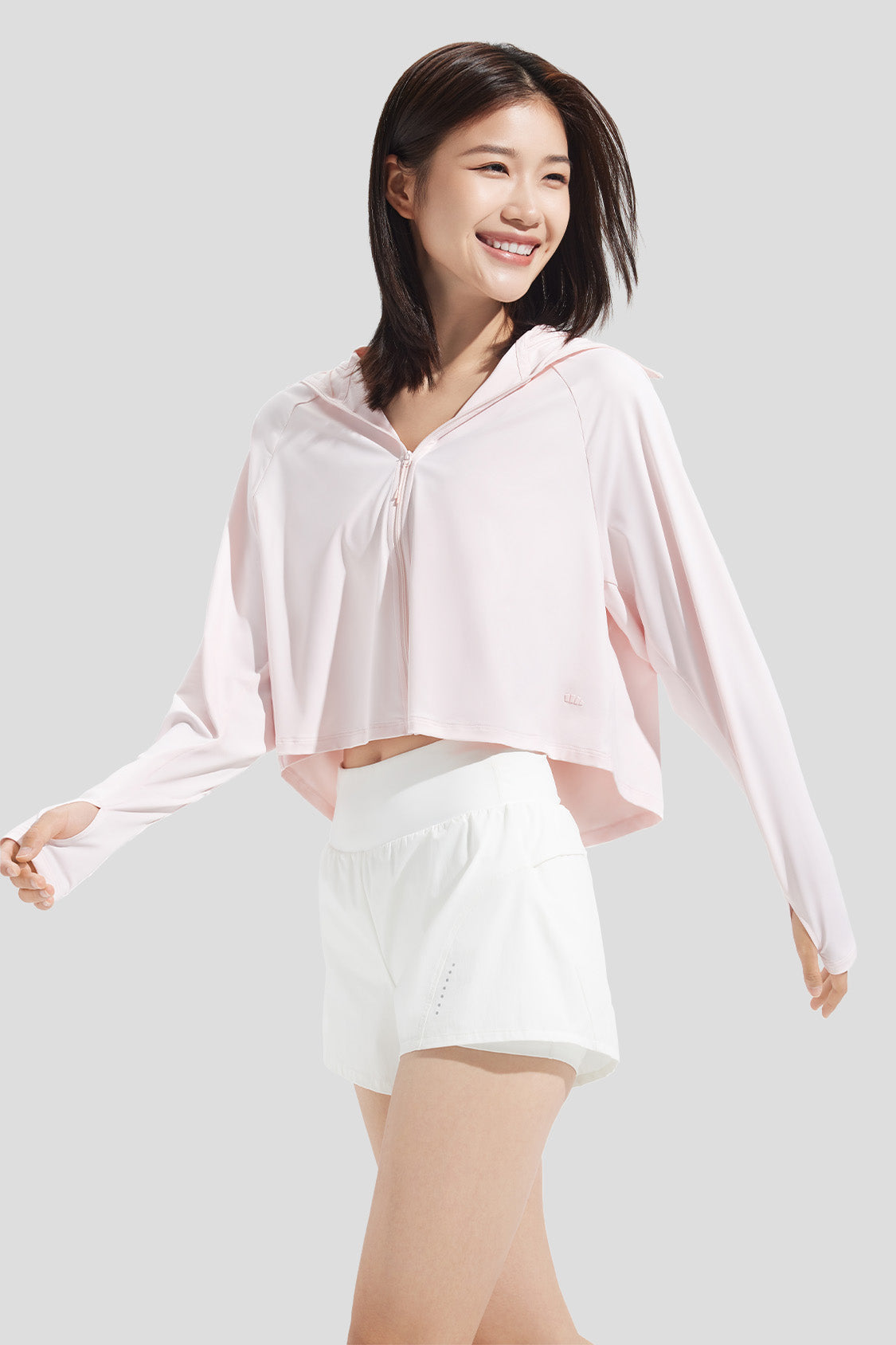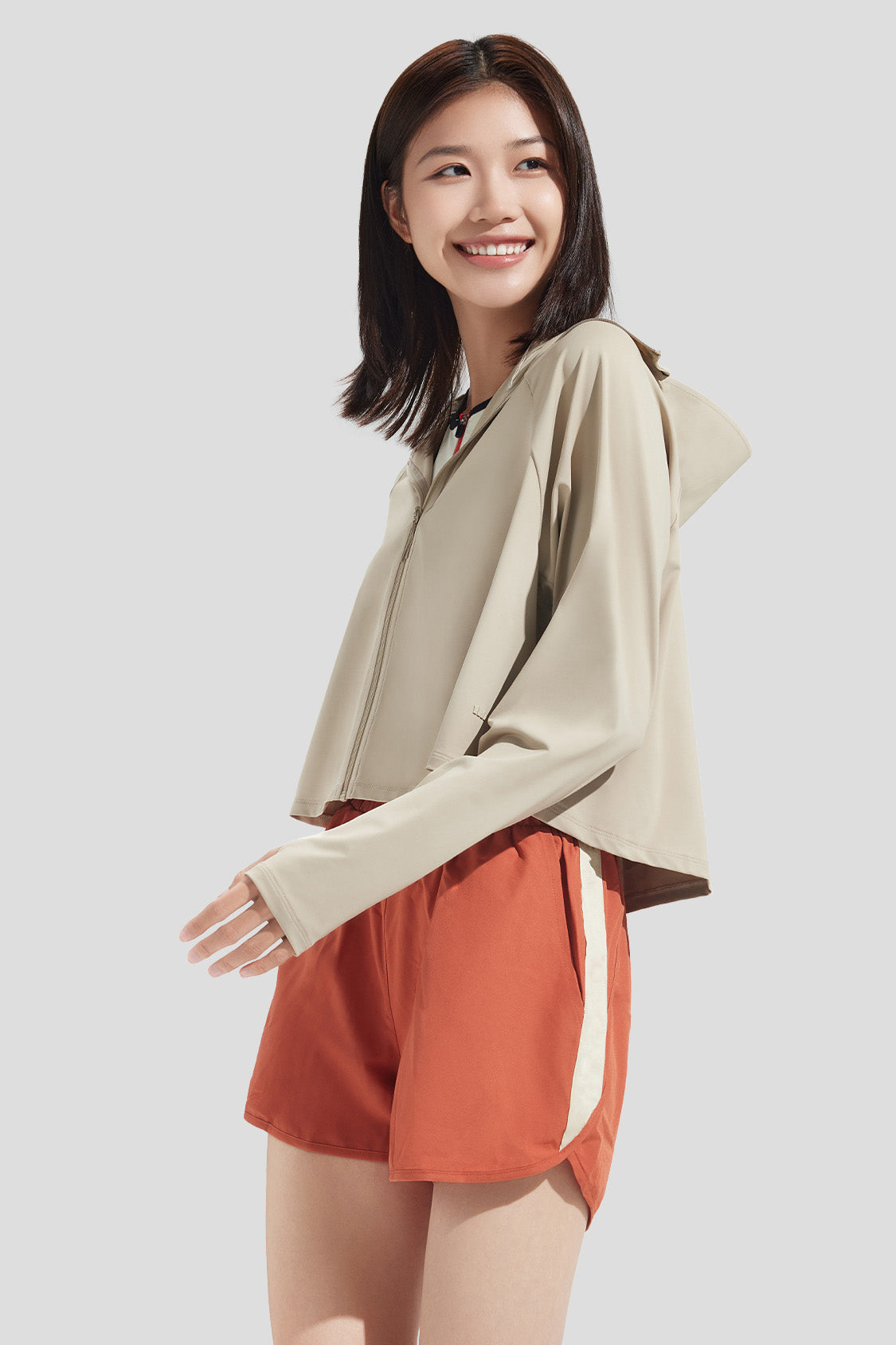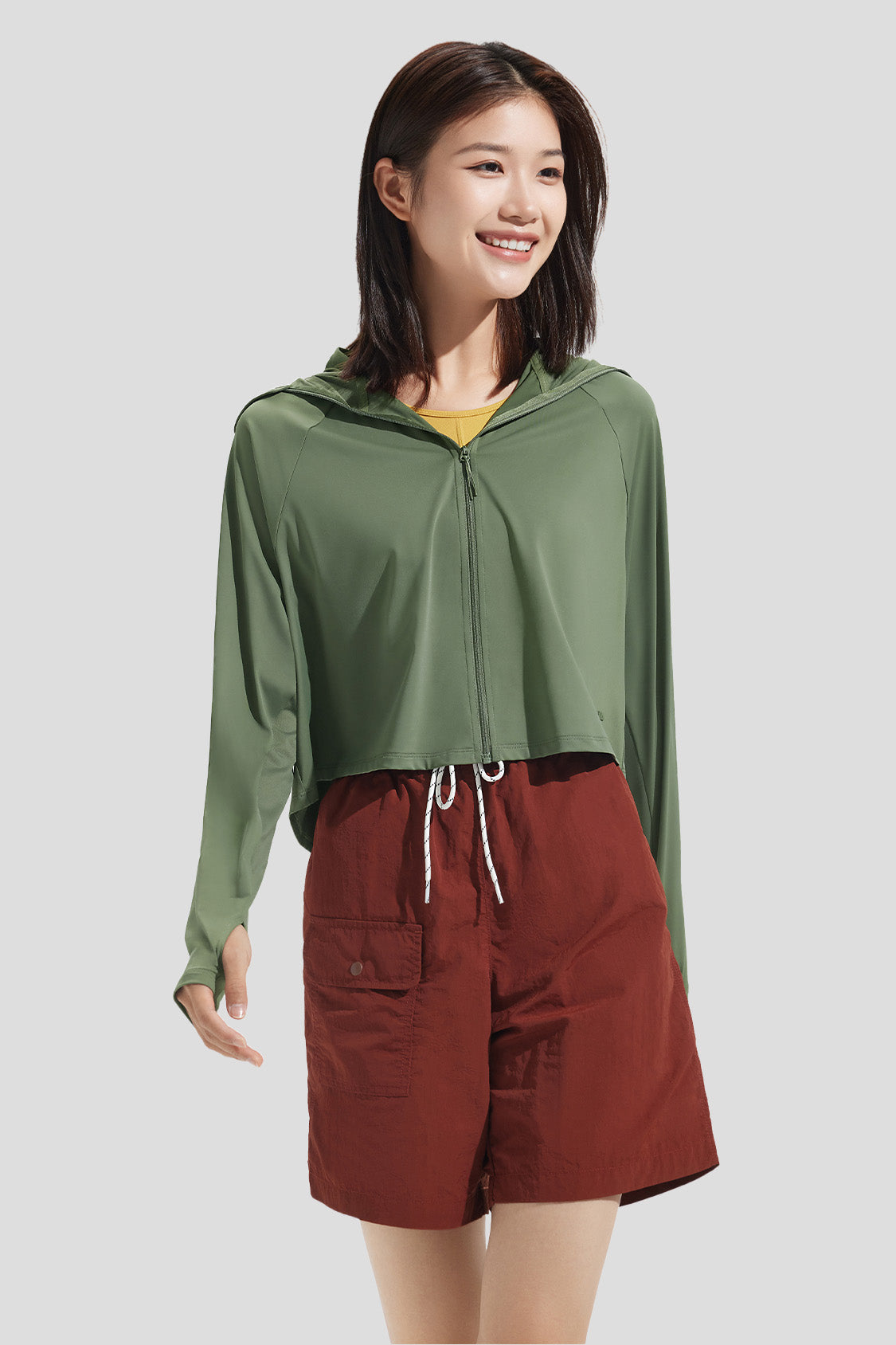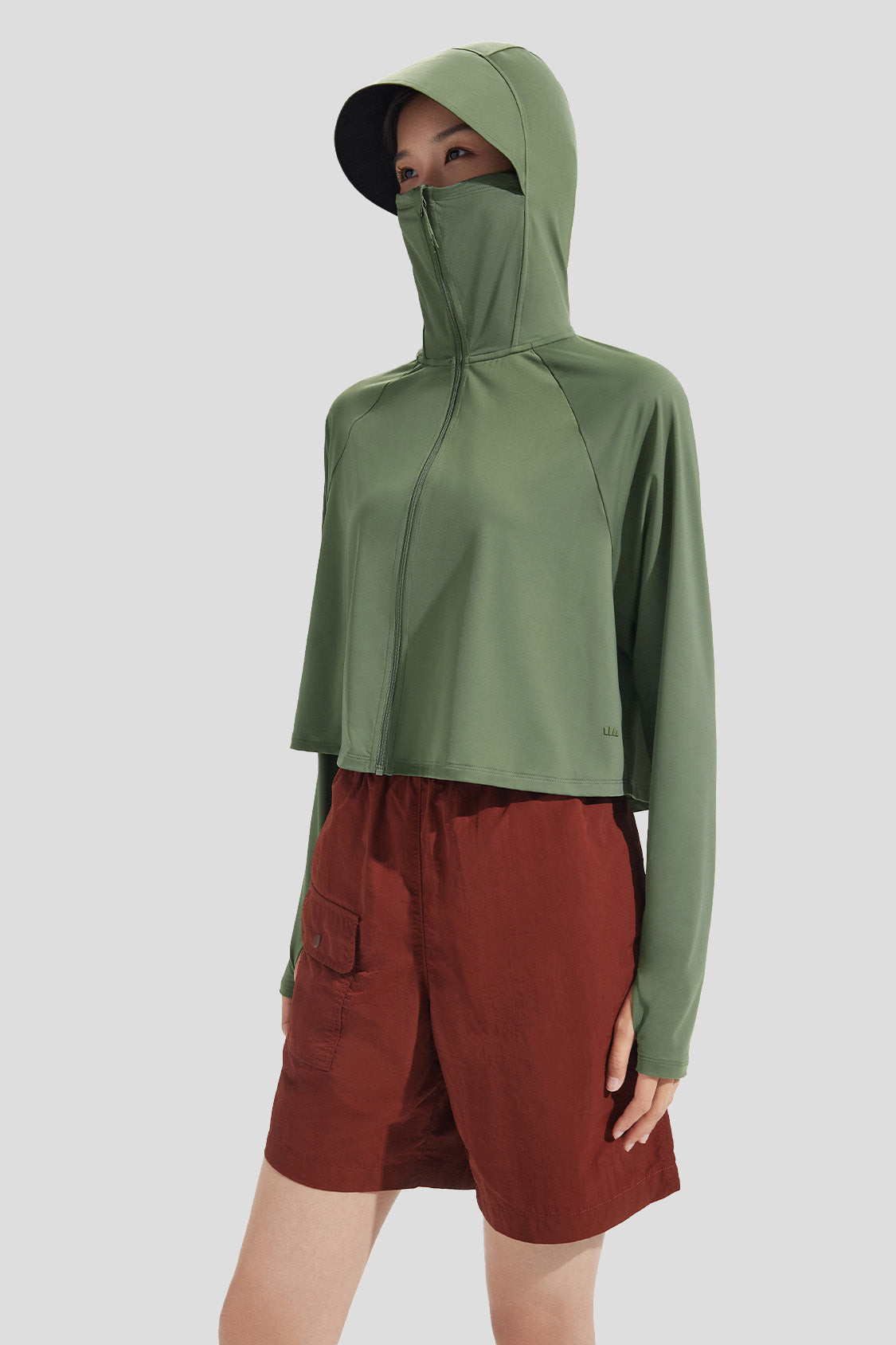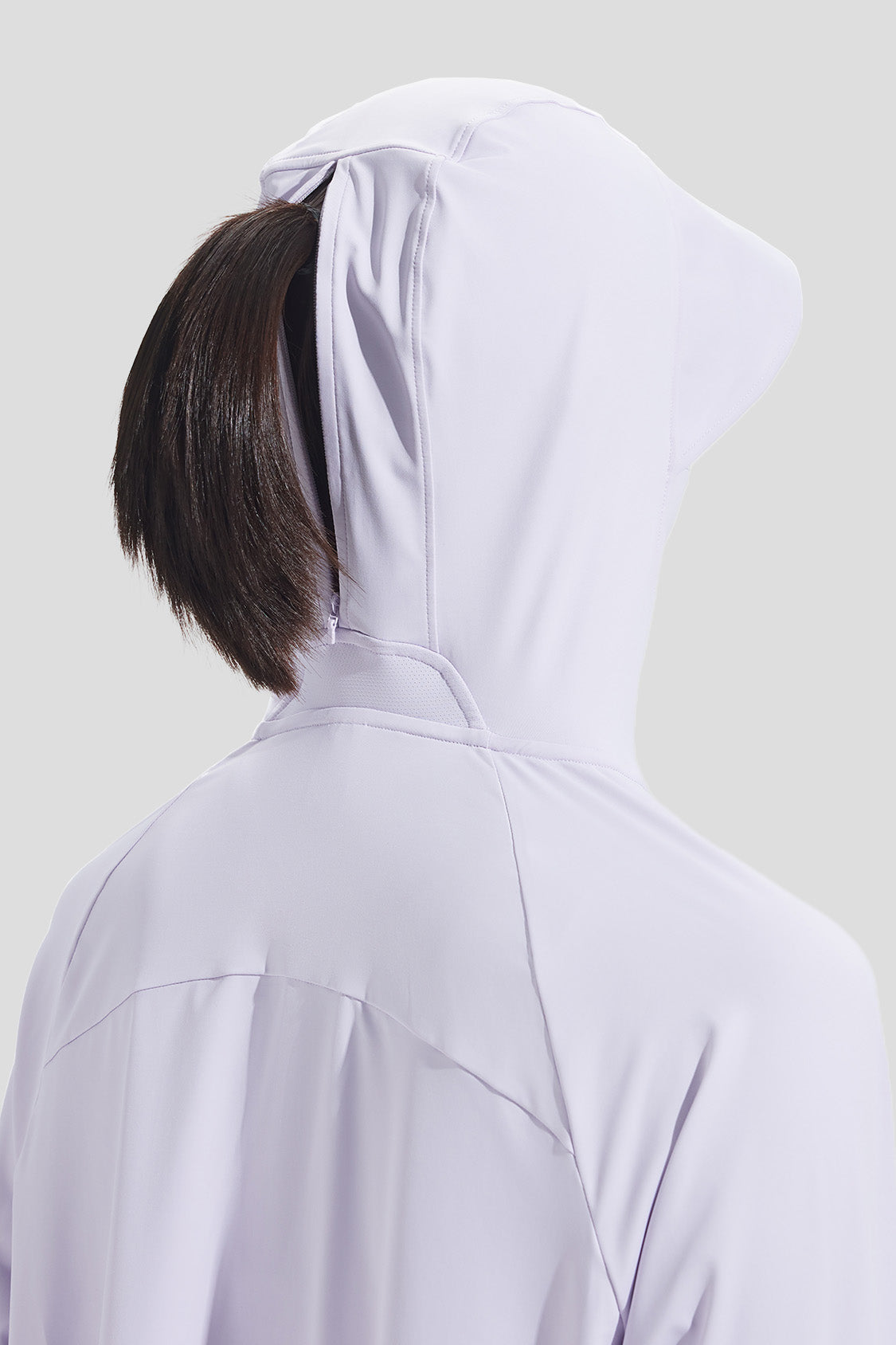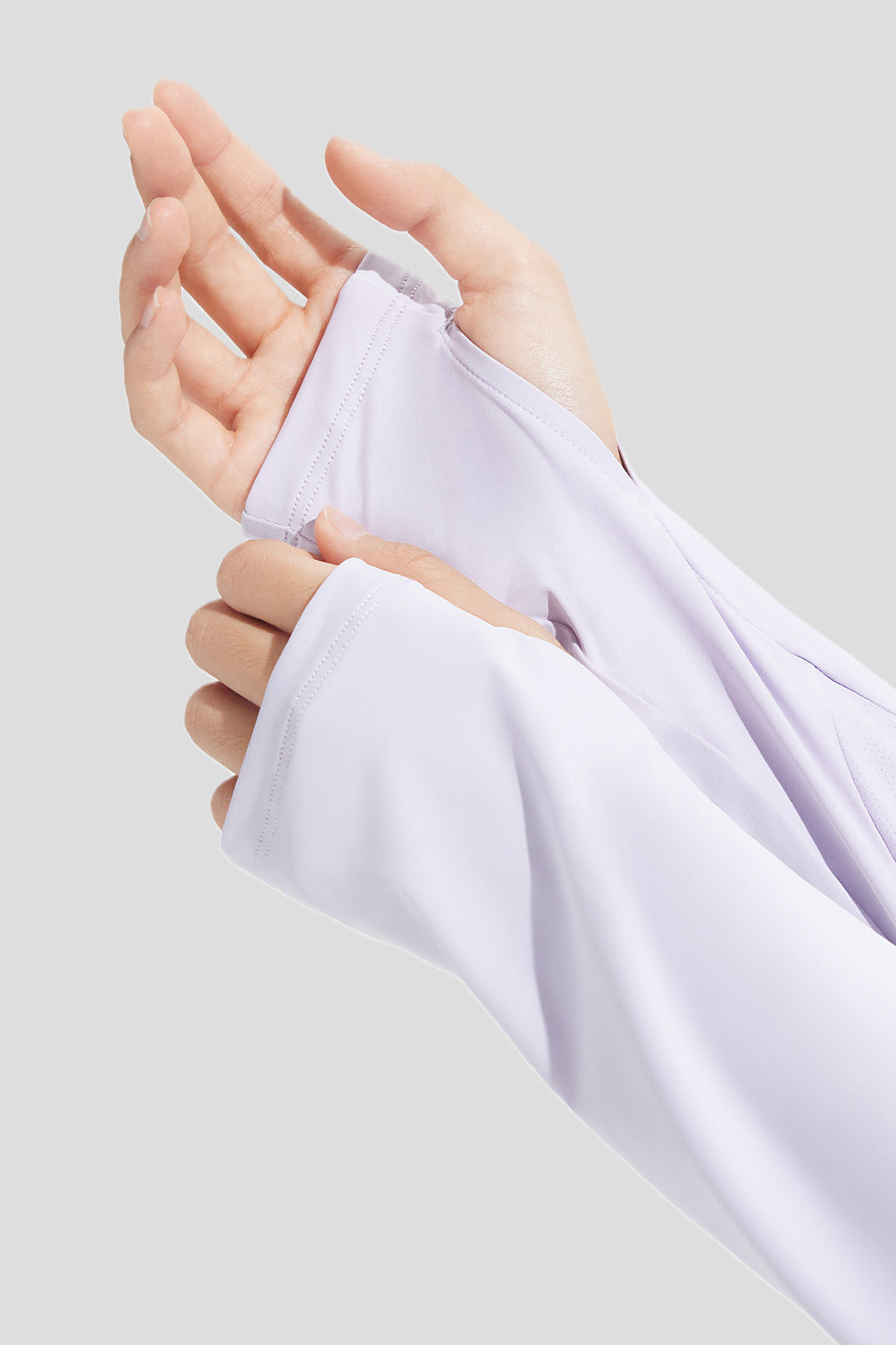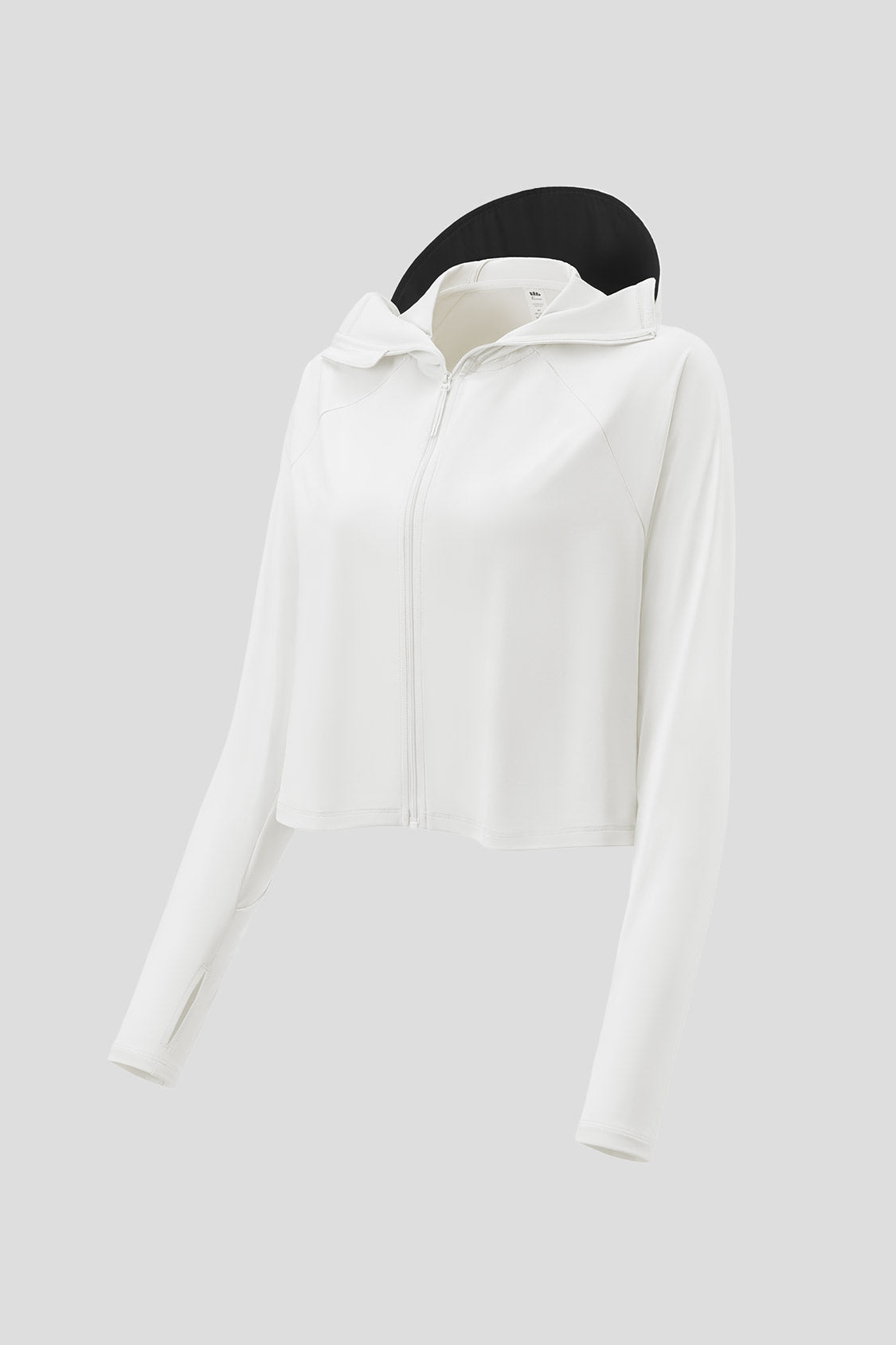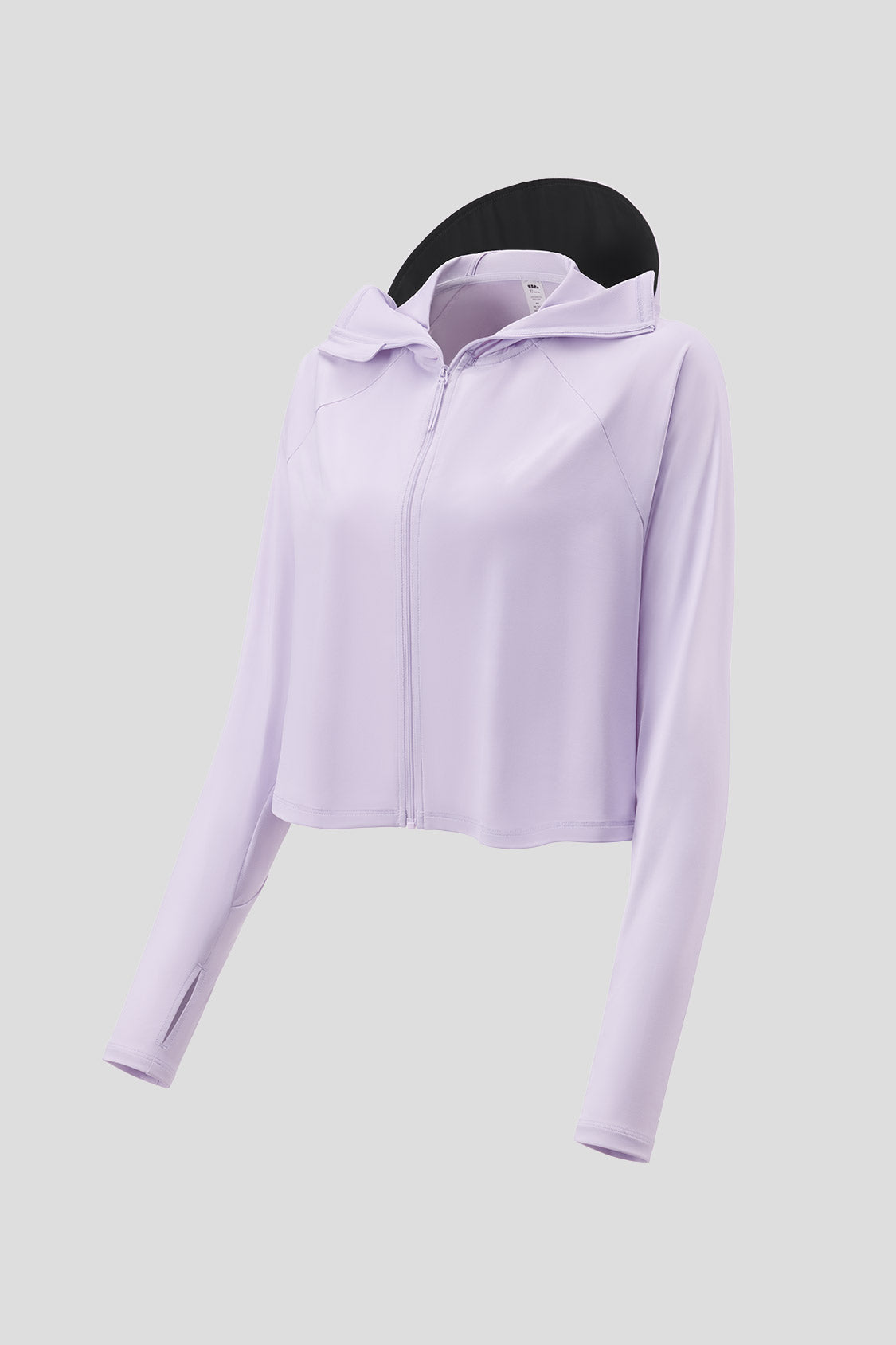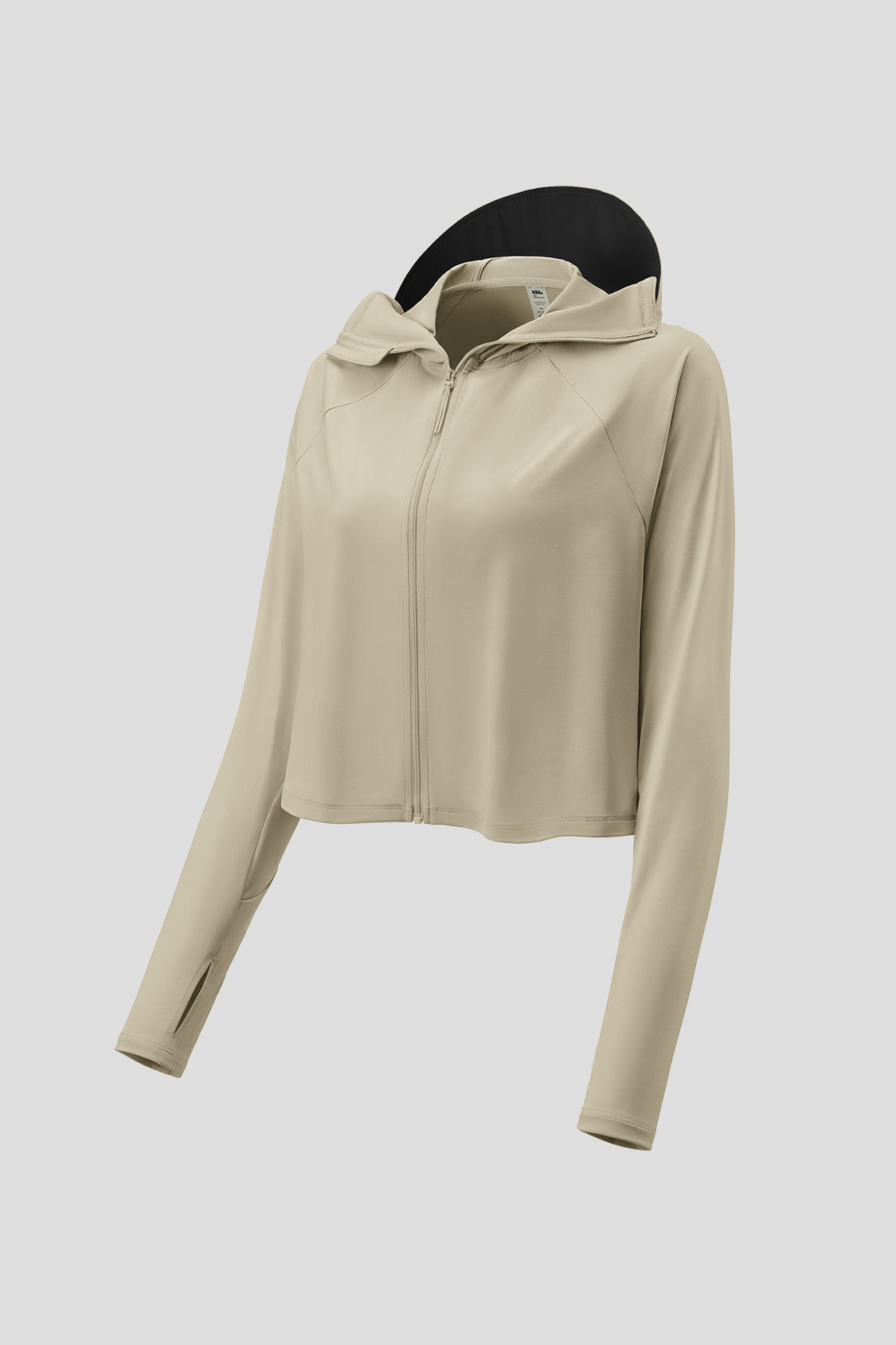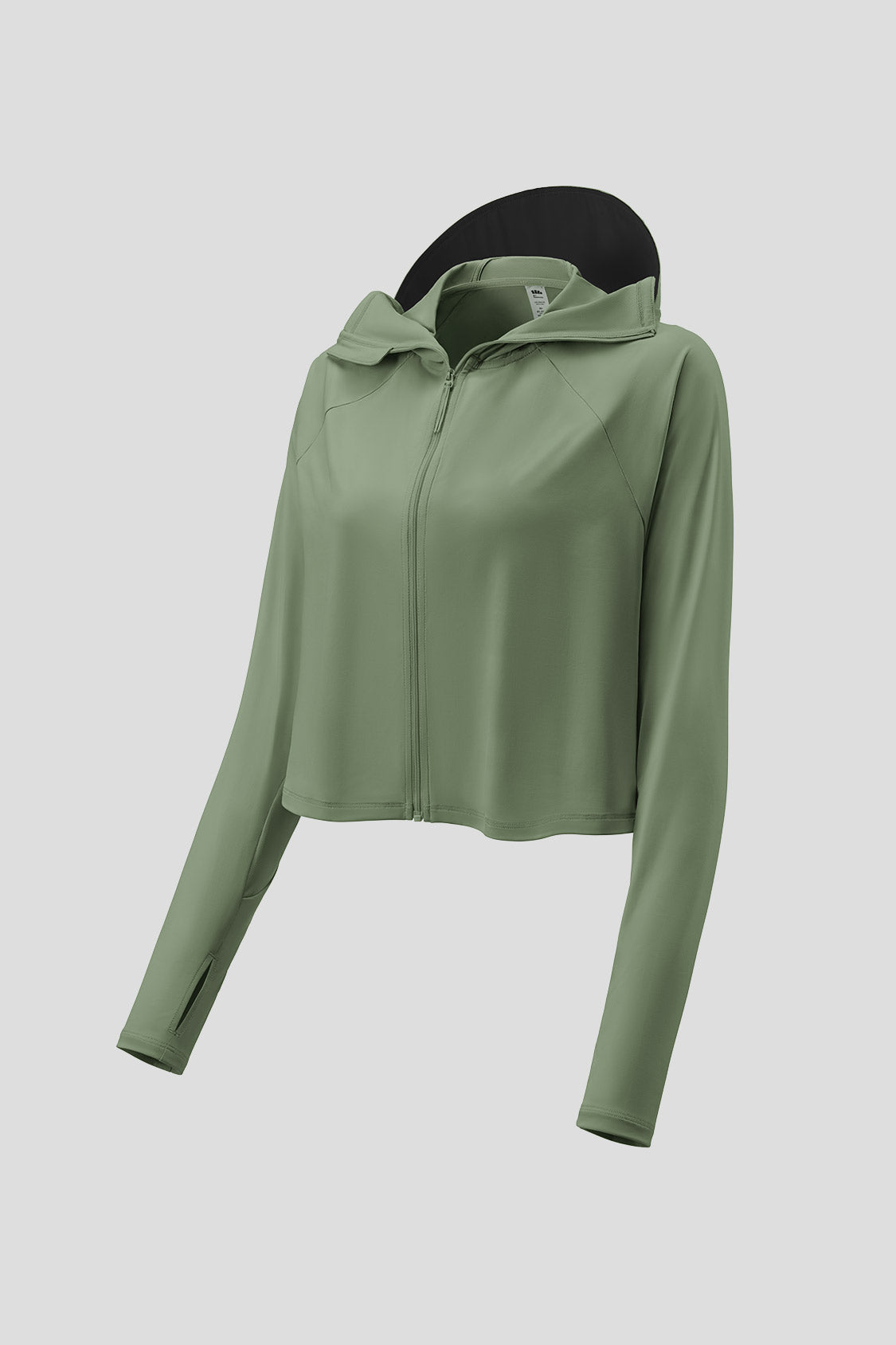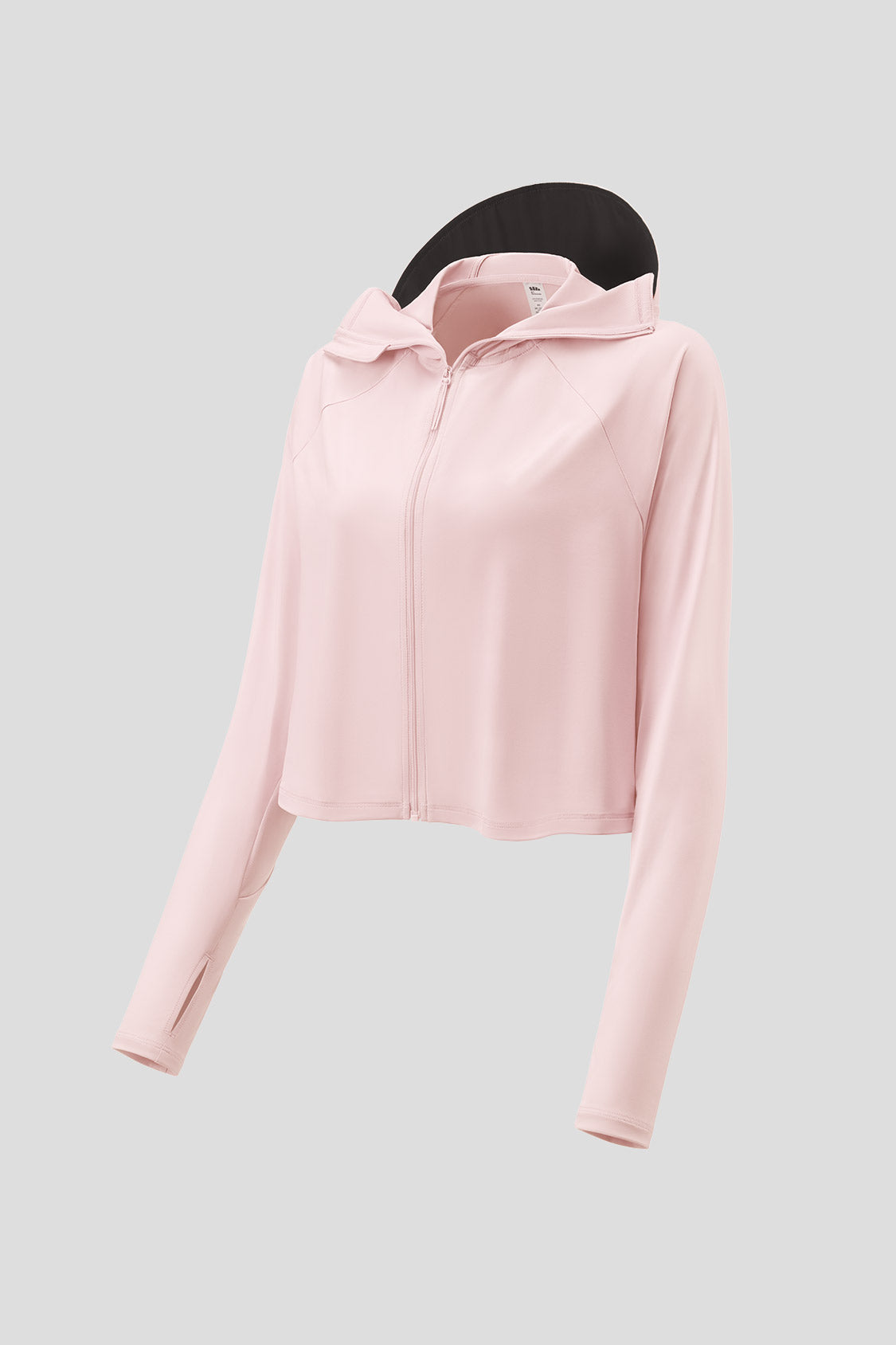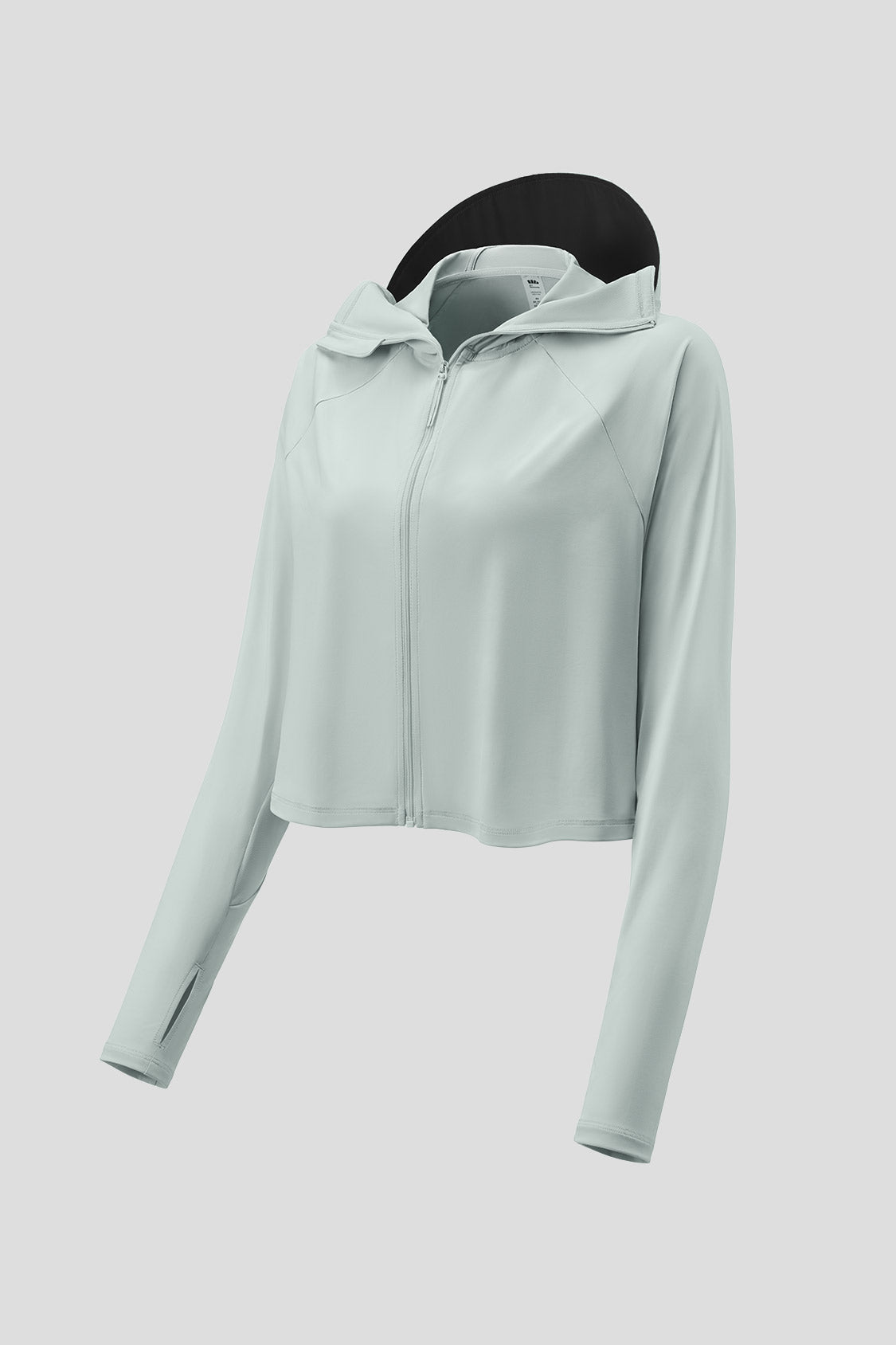 Binu Shade - Women's Cooling Jacket UPF50+
Wearing sun protective clothing for long periods of time in outdoor environments with intense UV radiation often causes discomfort such as heat and skin irritation. To solve these issues, Beneunder has developed an enhanced version of its Ice Silk 1.5 material that balances both "strong sun protection performance" and "long-lasting pore-cool cooling sensation". 
Binu Hightlights:

Using black vinyl technology, it is scientifically engineered to block full spectrum light and has a UPF of 50+ with a UV blocking rate of ≥99%.
The wet-state sunscreen uses a curved yarn weaving technique to effectively prevent light from penetrating and maintain the same sun protection even when wet.
Stretch-resistant sun protection is achieved by a double-layered coil that effectively covers the gaps created by stretching, ensuring that the sun protection remains strong even under strong pulling forces.
Pore-cool technology ensures continuous cooling and breathability with continuously ventilated pores.
Fast drying and wicking: The fabric is designed to absorb and wick away moisture quickly, keeping you dry and comfortable during outdoor activities.
New Shawl Design PRO: A cooling window design on the back of the material for extra ventilation and breathable comfort.
Product Care:
Do not soak
Wash with like colours
Do not bleach or iron
Do not use sharp objects to scratch or pull the fabric
Machine wash on cold using mild detergent
Do not dry clean
• Free Shipping on all orders.
• 30-day Return: Feel free to send your item back within 30 days of receiving the product.
You can review our shipping and returns policy here.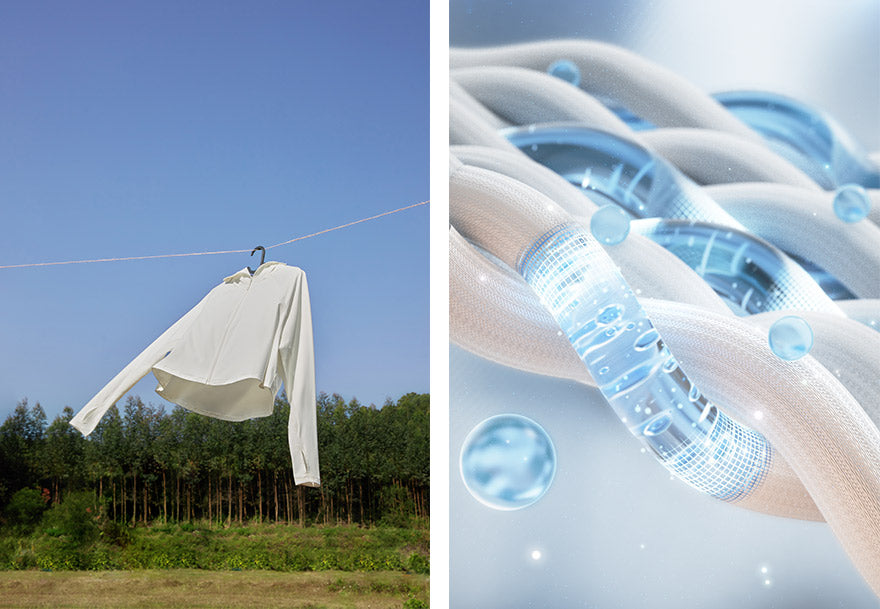 Moisture Resistant Sun Protection
Sun protection ratio is not compromised when the exercise jacket is soaked in water.

The combination of curved yarns and dense weave technology effectively blocks light, ensuring that even when the upf hoodie is soaked in water, it retains strong sun protection without compromising its effectiveness.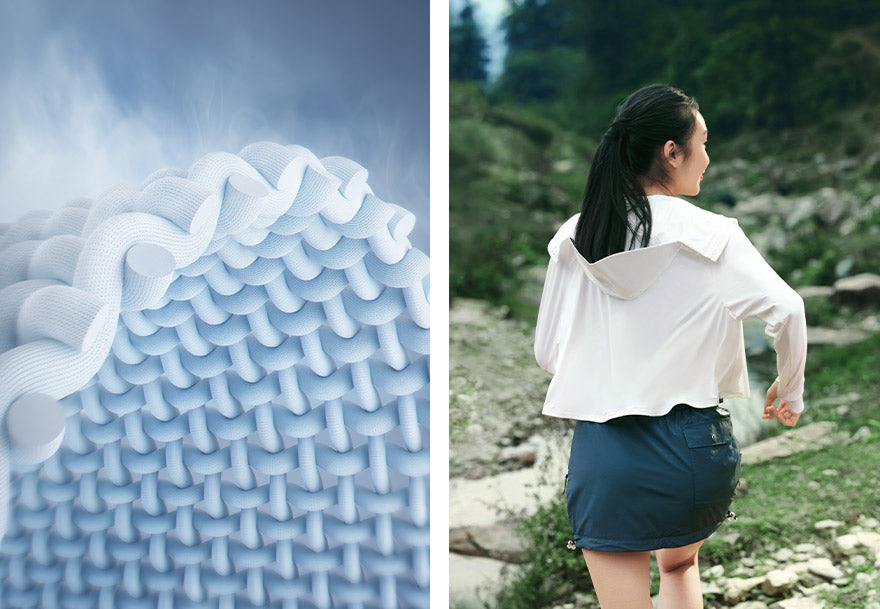 Stretch Resistant Sun Protection Technology
Sun protection ration remains unchanged even when stretched or pulled.

The use of double-layered coils effectively covers the gaps created by stretching, ensuring that the sun protection ratio remains unchanged even when the stretching force is high.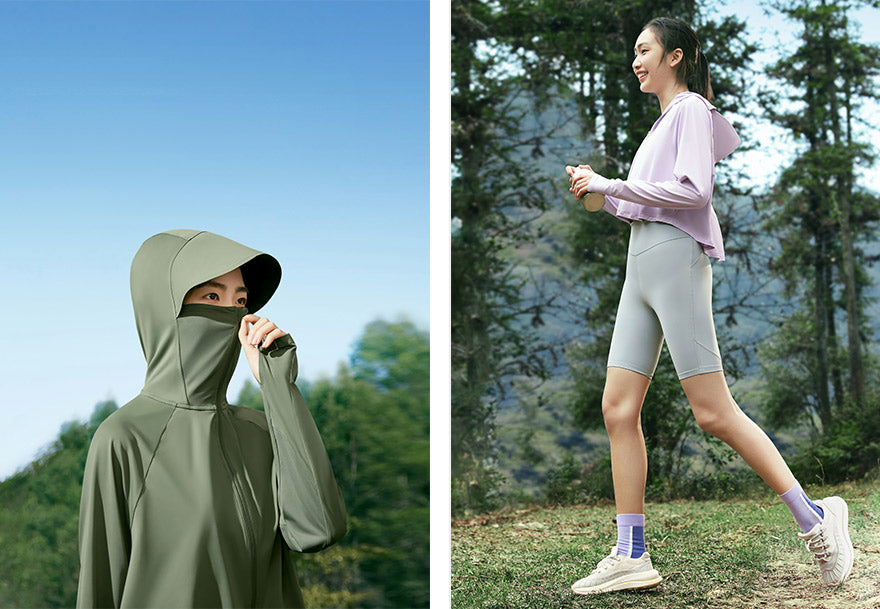 Original Yarn, Freshing Feeling, Cool to the Touch
The cooling sensation coefficient of the fabric is approximately 1.73 times higher than the standard value*.